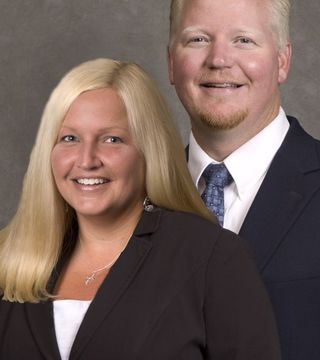 Buyer's Agent, Listing Agent, North Augusta, SC
Andy is a lifelong native of North Augusta. This provides him with first-hand knowledge of how North Augusta has grown and changed over several decades. After finishing high school, he furthered his education by attending Clemson University. Having graduated from the University of Georgia, Andy's Dad would probably question how much further his education went. While at Clemson, Andy accomplished many professional milestones. He was
initiated into Delta Chi Fraternity as well as inducted into the Alpha Zeta Honor Fraternity. He played intramural sports and through business clubs, he sparked his interest for real estate. Andy made the decision to follow his passion of the outdoors and pursue a degree in Wildlife Biology. Having earned his degree, Andy served the citizens of the Carolinas for eight years protecting the environment and enhancing the natural beauty that is so important to residents in the Central Savannah River Area.

Andy traveled around the country, wrote publications and appeared on national television to educate and assist private landowners on how to better manage their land for wildlife. Not only did he have to convey his ideas of better management, he had to gain the trust and confidence of his audience.

After his daughter was born, he felt the winds changing. His passion in life was no longer a career filled with long distance meetings, crowded airplanes and hotel rooms. Family first is what Andy chose to do. By doing this, he discovered he could spend priceless time with his family and support them through real estate. Since then, he has grown a respectable business and reputation of being a low pressure, common sense real estate professional.

This advanced experience taught Andy that following a natural course produces better and longer lasting results. Listening closely to what is going on saves time and energy. In real estate it brings a better relationship and better prices for his home buyers and home sellers. By doing the right thing at the right time, nothing needs to be fixed or done over.

The biggest difference between a hard road and an adventure depends upon the advantage you have. Knowing the right path to the destination and being able to skillfully perform the right moves makes the time on the trail worthwhile.



The Adams Advantage begins with Andy. He takes the time to really understand your goals and desires. His careful attention to detail and sense of accomplishment speeds you through to closing. While no one can control market conditions, a dedicated, knowledgeable professional can make smooth riding out of what would otherwise be a rough ride on your own.
One of the key elements of the Adams Advantage is Andy's extensive network of long-term relationships with helping professionals. Andy can get results by listing your home or helping you find the home of your dreams. Perhaps, just as importantly, he can help you find the right combination of professionals
· Mortgage bankers
· Attorneys
· Home inspectors
· Licensed contractors, craftsmen, landscapers and movers
to make yours the best real estate experience in North Augusta. The Adams Advantage includes only those who posses the highest standards and commitments to their fields. By having gained Andy's trust, it is safe to say they can earn yours. The Support and Services solutions are just one more reason for you to enjoy the Adams Advantage.
Relocation can be the gateway to a real opportunity. It can be not just a career move, but also a leap forward for your family. Andy is a professional who knows how to make relocation a seamless experience that lets you concentrate on getting on with your goals.
Andy's team of professionals can provide you with everything it takes to make this not just a move, but a move forward. Andy has the in depth information on community, area and school information. He is also adept at providing mortgage assistance, spousal employment, and temporary housing. Even national and international relocations are within the realm of Andy.
Aside from the geographical destinations, routine is the one place you can count on getting with the Andy. He can help you get there by making the complication and details as quick and easy as possible.
The longest journey starts with a single step. The easiest journey in buying or selling a home begins with the Adams Advantage. Follow the path to your chosen destination and see how you can enjoy the best real estate experience in North Augusta.
... see more
Andy and Allison Adams hasn't created any Boards yet.