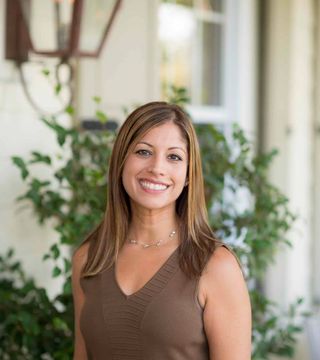 "I love this place!" exclaims Angie Johnson as she describes Daniel Island. "Our community has so much to offer – the quick trips to downtown Charleston, the beaches and even the close proximity to the airport – all were part of our decision to relocate here. We love being able to ride our bikes to restaurants and shopping and it's really a fabulous place to raise our family."
Angie and her husband Chad moved to Daniel Island in 2001. Since moving to the island, they have had three children and both sets of grandparents decided to move to Daniel Island, too!
"The grandparents just love being with the boys. They spend time fishing, golfing, swimming and playing in the parks, all right here in our backyard. Our situation couldn't be more perfect," laughs Angie.
"Daniel Island is a wonderful place to raise a family," she continues. "Our three boys love it here, and there are so many opportunities for us to have fun together."
A ten-year veteran of sales on Daniel Island, Angie has consistently been a top selling agent. In addition to balancing her family and career with Daniel Island Real Estate, Angie is a member of the City of Charleston Planning Commission. This nine-member citizen advisory group is appointed by the Mayor to provide feedback to the City Council on planning related issues. She also serves on the Board of Directors for the Charleston Trident Association of Realtors, the Chamber of Commerce Economic Outlook Board and the Board of Directors for the SC Association of Realtors. Angie is also active in her church where she serves in both children's and worship ministries.
Angie has been ranked among the top 20 REALTORS (out of almost 4,000 members) in Charleston for several consecutive years, has been recognized as a REALTOR of Distinction, and has received the prestigious PRISM award from the Charleston Trident Homebuilder's Association for Salesperson of the Year. According to MLS statistics, Angie has closed almost 400 properties resulting in more than $222 million in sales on Daniel Island since she began her real estate career with Daniel Island Real Estate in 2003.
... see more