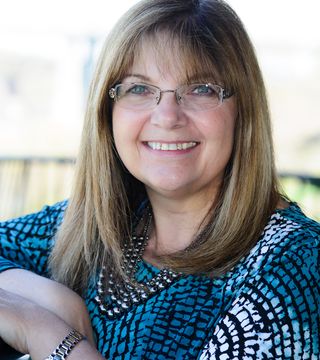 I am Barbara Carter, I am a Realtor serving the areas- From the Gunks to the Hudson.
I have had the pleasure to help many wonderful people achieve their real estate goals. A lifelong resident of the area I love the Hudson Valley and I love my job. Give me a call to how I can help you or visit my website.
http://www.NewPaltzRealEstate.com
Some of the
comments:

eddiebell Client, Seller

Barbara is a knowledgeable agent and was very committed to us throughout the selling process. She was attentive to our needs and very responsive to any request that we made of her. She maintained good communication with us and was very helpful beyond her regular responsibilities, especially with our our-of-state purchase. We highly recommend her.


one1main Client, Seller

Barbara is a professional who works tirelessly to get the deal done. Her excellent temperament helps to smooth the way.


John E Quinn Real Estate Pro

I've know Barbara for many years and have been fortunate to work with her over the last year. She has an incredible amount of integrity and a high level of work ethics. Barbara works very hard for her clients. She stays poised in all situations and is a true Real Estate pro.
She also truly values her Family and friends.
I would very much highly recommend Barbara Carter.



we really didn't know that we even needed a buyer's agent until we met Barbara who toughts us what was real advocacy was about and how much of a difference it makes to have someone on your side whose main concern is you. Kind of like having a friend who is your realtor because you know she's on your side and wants the best for you....no matter what that is. And if you don't really know what it is that you want, her patience, experience and knowledge will guide you through the process of educating yourself so that you can figure that out."
Unlike most realtors ,she is more than patient, responsive, attentive, advocative, honest, and of high moral fiber... bottom line-she REALLY cares about you


sierrarealtyny Client, Seller

I can't praise Barbara enough for her tireless effort in bringing a difficult transaction to a successful close. Our vacant rental property was a challenge, but Barbara rose to the occasion. I got favorable feedback from the Bank regarding her knowledge of short sales and her professional manner in their dealings with her.
Now that this sale is behind us, we have listed another of our properties with Barbara and are confident that we are in good hands. We would recommend Barbara to anyone who wants one of the best in the business to handle their real estate needs.


nanyg Client, Renter

My daughter is on disability and is approved for Section 8. Barbara has worked tirelessly to help her
find a clean 2 bed apartment in a family neighborhood of New Paltz. She has made enumerable suggestions and recommendations. She offers constructive, knowledgeable advice, and is always available for a kind word of encouragement. I would recommend her to anyone who wants to buy, sell. or rent. Barbara's a pleasure to deal with.
... see more
Barbara Carter hasn't created any Boards yet.