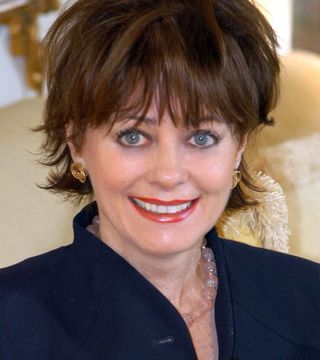 Barbara Callan & Robert Callan Jr.
Barbara has sold over Two Billion Dollars of San Francisco real estate since 1986 and repeatedly has been ranked San Francisco's #1 Realtor. Without reservation Barbara is one of the most influential women in the local business community. Barbara, a fourth generation San Franciscan and property owner, has over 26 years as a specialist in the marketing and selling of fine residential properties in all neighborhoods throughout San Francisco, California. Barbara credits her success to her high level of service and marketplace knowledge. Her primary goal is client satisfaction and service.
She is often featured and quoted in many local and national publications such as the San Francisco Business Times, San Francisco Chronicle, San Francisco Examiner, Nob Hill Gazette, 7 x 7 Magazine, San Francisco Daily, The Wall Street Journal, Haute Living Magazine, California Home and Design, Views Magazine, Lore Magazine, The Epoch Times and many others. Barbara has written numerous articles on Real Estate in many of these publications. She has often been asked to be a keynote speaker for many real estate related events such as The Luxury Marketing Council, the Women's Council of Realtors, the California Association of Realtors in Los Angeles, the San Francisco Design Center, Colleges and other organizations. She has also been a guest panelist with Tom Durein from Marquis Jet and Kim Roberts from Baccarat. Barbara has also worked as a Relocation Specialist with Fortune 500 Companies throughout the globe. Her in-depth knowledge of all San Francisco neighborhoods allows Barbara to fulfill every clients dream.
Barbara's clients include many high level CEOs, celebrities, musicians, physicians, scientists, entrepreneurs, professional athletes, politicians, civic leaders, professors, accountants, attorneys, judges and business owners. Clients include Warren Buffett, Gordon and Ann Getty, SF Giants' Rich Aurilia, San Francisco's Mayor Gavin Newsom, actress Jennifer Siebel Newsom, Pelosi Family and Fox News anchor Kimberly Guilfoyle. Whatever the price range, Barbara's clients always receive her premiere quality service and attention.
... see more
Barbara Callan & Robert Callan Jr. hasn't created any Boards yet.