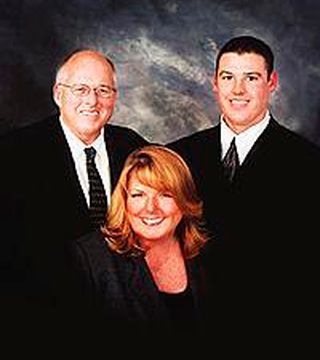 First and foremost, WE LOVE THIS BUSINESS! The Begley Team- Top 1% Real Estate Agents Nationwide. Tim, Cindy and Brandon Begley- Berkshire Hathaway California Properties with over 1,500 homes sold since 1975.
We are a highly distinguished family enterprise that center our real estate practices around exceptional customer service, extensive knowledge of our local communities, and incomparable insight in all areas of real estate. Our knowledge and skillfulness of current marketplace occurrences, real estate law, effective negotiation techniques, modern technology, marketing, and genuine client care allow for a smooth and effortless experience for our clients and the respective agents involved.
We are at the forefront of Real Estate Technology! As the preeminent real estate professionals in our community, we are dedicated to providing the finest service available while breaking new ground. Our goal is to help you achieve your real estate dreams with the sale or purchase of a home or condo. Why Hire an Internet Savvy Realtor?
One reason — because traditional marketing just doesn't work anymore. Print marketing helps agents acquire homes for sale, it doesn't really sell your home. Over 86% of all home searches begin on the internet. That number grows every day. Your home listing needs to be online, and findable, when buyers begin their search. Photos and access to online information sell homes.
Over 25% of all Home Buyers FIRST saw the home they purchased on the internet. If your home or condo is not heavily marketed on the internet by your REALTOR, you are missing thousands of potential buyers. The Begley Team has incredible internet marketing ability; their sites are on the top of the Google search engines which means great visibility for your listing.
Congratulations to the Begley Team for being the #5 TOP PRODUCERS IN THE ENTIRE BERKSHIRE HATHAWAY REAL ESTATE COMPANY out of over 22,000 agents and #1 TOP OFFICE PRODUCERS. We are here to serve your best interests with regards to selling or buying a home or condo. The real estate industry is becoming more sophisticated and challenging every day and you need a professional that understands the industry and is positioned to stay ahead of the game. We go the extra mile to help you achieve your goals. That's why we constantly research the real estate market and property values so your home is priced effectively from day one. We also make sure the public knows your home is for sale by using innovative advertising and marketing techniques to attract potential buyers. The Begley Team is highly respected by their colleagues, which is a true benefit to their clients in competitive deals.
Strength, integrity and trust are the pillars upon which Berkshire Hathaway was founded, and we pride ourselves on adhering to the highest standard of professional and personal ethics. Our clients can act with confidence, knowing that their real estate needs will be handled in a professional and highly efficient manner. The goal of our team is to provide world-class client services that consistently outperforms even the highest expectations.
Top Producers - we work for you! * Licensed Broker-Realtor since 1975 * Certified Relocation Specialist * Fine Homes Specialist * Certified Marketing Specialist * e-Certified for Professional Internet Communication * Charter Member of R.E.C.I of which less than 1 in 20,000 agents are accepted into this Dignified Institute. Recognized by Los Angeles Magazine as Top Agents in Los Angeles for 2011, 2012, 2013 and 2014. We have been featured in the Los Angeles Times, Los Angeles Daily News, Studio City Patch, and Santa Clarita Signal.
"Success doesn't happen by accident. It starts with an unwavering commitment to build a dedicated team who serves their boss... the client."
... see more