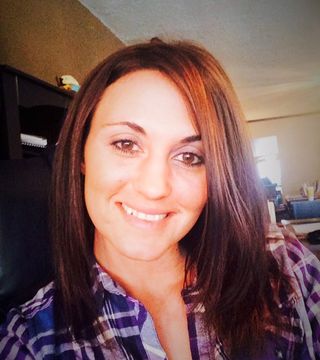 Buyer's Agent, Listing Agent, Foreclosure, Short-Sale, Davis, OK
Jamie Blankenship has been selling properties in and around Murray County since 2012. She earned her broker's license in 2014. The majority of properties sold by Jamie, she worked with both the buyer and the seller during the transaction. Going on her 3rd year, Jamie has been very active, she has gained a lot experience, including participating in home auctions, as well as processing short sales and foreclosure transactions, market analysis, contract negotiations, leasing and property management. Her family, friends and clients describe her to be energetic, outgoing, and a real "go-getter."
She is knowledgeable about the many different types loans available to consumers and the requirements of each of these loans, including FHA, Native American Section 184, USDA, VA, FSA and Conventional. Jamie is committed to her customers and clients. She takes the time to listen to their needs and is dedicated to help each one of them meet their goals and takes pride providing them with quality customer service.
Jamie is an active member of Southern Oklahoma Board of Realtors. This Multi Listing Service (MLS) is a tool that helps create maximum exposure to a seller's property by thousands of potential buyers; co-broking with all other brokerages and Realtors who work together in order to effectively match buyers to homes that meet their criteria of price range, location and amenities.
Jamie can provide you with references from her many satisfied customers and repeat clients.
Thank you for visiting my business page. Please like and share it with your family and friends. If I can be of any assistance to you feel free to call me at 580-235-9034 or you can email me at perfecthomeforyou12@gmail.com.
... see more