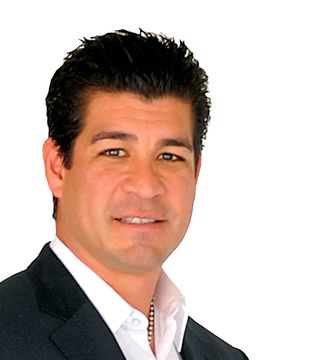 About Blue
Blue "Eric" Chavira, Real Estate mogul, Film Producer, and one of the top marketers (under the age of 35) was born and raised in challenging city Sepulveda California.
Blue, best known for creating real estate value in the Los Angeles area, is best known for delivering customers, real estate investors, and friends (referrals) with the highest customer service and returns on their investment. Born in the San Fernando Valley, Blue Chavira blossomed in the challenging streets of the East Valley to establish a career as the preeminent real estate agent in on the West Coast specializing in the California and Baja California (Mexico) market. As student of Los Angeles Baptist High School, graduating with honors, Blue Chavira extended his real estate passion to Film by partnering with long time best friend, and acclaimed film producer, Danny Stepper who he met in junior high. The two have partnered on numerous Entertainment projects and productions.
With a degree in Economics and Marketing with a minor in Environmental Studies, Blue has demonstrated business skills and business acumen at the highest levels of both the International Entertainment Industry as well as the Successful Listing and Selling of over $80 Million in California Real Estate under the tutelage of Syd Leibovitch, the largest independently owned brokerage in North America.
A protégé of Leibovitch, Blue has established a successful real estate business serving the super premium real estate market spanning from Northern California (Montecito/Santa Barbara-Central Coast) as far south as the Billionaire destination "Bay of Dreams" in Baja California Mexico (Bahia de Los Suenos).
As one of the top value creators on the West Coast, Blue Chavira, whether through producing Films or his ability marketing Real Estate, Blue demonstrates creativity and value creation while delivering the highest standards of consumer insight and customer service. Blue continually lives up to his standard of "Always Delivering More Than Promised".


With a world class track record as a marketer of entertainment, consumer package goods, and real estate, Blue has continually proven his skills in delivering value to customers.


Blue holds numerous records and Championships as a professional motocross racer. Tragically terminating his career in motocross, Blue is best known for trailblazing the Extreme Sports Movement. With the same passion, fervor, and desire, Chavira delivers values to his clients approaches his Real Estate career.



... see more
Blue Chavira hasn't created any Boards yet.