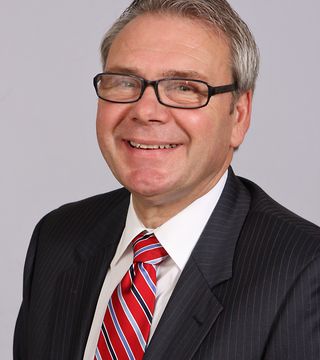 I spend most of my "free" time with my family. My wife Wendy and I have a 5 year old daughter and I have a 35 year old son from a previous marriage. I can literally go from a pretend tea party to a round of golf or from the zoo to a ball game in the same day and love every minute of it. I am truly blessed.
I also enjoy spending time with kids between the ages of 3 and 33. I have done a substantial amount of mentoring in the past with "at risk" kids in a juvenile correctional facility and presently enjoy leading a church "small group" of junior high boys on Sunday mornings. Obviously I enjoy spending time with young people and believe strongly in the importance of responsible adult guidance and leadership in their lives. After all, they are our future.
Professionally, I originally got my real estate license in Michigan over 25 years ago. Since then I've worked in most areas of residential real estate. For about 10 years I was a general contractor building residential homes, mostly in Boone County, Indiana. I also spent about 9 years of my real estate career in the land development business in both Michigan and Indiana. The balance of my real estate career has been spent in residential real estate helping buyers and sellers with their real estate needs. I pride myself in giving the best possible service to all of my clients, and have been awarded multiple customer service awards by both CENTURY 21 and by an independent survey company surveying both buyers and sellers in the Indianapolis area. Click on either the "buyer's" or "seller's" links on the first page of my website for more information concerning my customer service.
Recently I have become a "short sale expert", taking multiple classes and obtaining my SFR (Short Sale Foreclosure Resource) designation by the National Association of Realtors. In this economy with so many families struggling and falling behind in their mortgage payments, there are a few of us who have made the investment of both time and money to get training not only in selling homes on a short sale status, but have also been trained in helping people keep the homes they have, without having to short sell or be foreclosed on. There are laws in place that can help if people only know how to access the information. People may not need to sell if they have a trained agent to guide them through the process. If however they have to sell due to circumstances beyond their control, I can make the process as quick and painless as possible with minimal negative effect on their credit status.
... see more
Brad Elliott hasn't created any Boards yet.