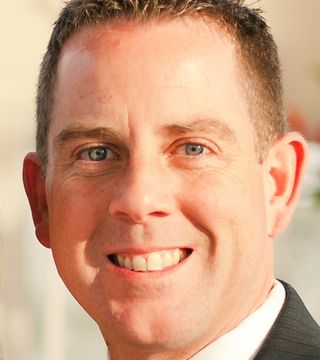 Whether you are buying, selling, refinancing or building your dream home, you have a lot riding on the performance of your mortgage professional. Since market conditions and loan programs can change rapidly, you need to work closely with someone who is on top of the game. I can help you explore the many innovations and options to get the mortgage that is right for your family.
My success can be attributed to a never say no attitude, my endeavors to find a way where others can't and each client is my most important customer. My dedication to excellence, integrity and ability to find the very best financing solutions for my customers own personal needs are what set me above my competitors and keeps my phone ringing with referrals from builders, realtors, and homeowners alike.
When not finding the perfect loan for my clients, I like to spend time with my wife and children. I is also very active in my church, and when time permits, like the occasional round of golf. "My desire as a mortgage loan officer is first to be accessible, then to be knowledgeable, to be very thorough but mindful that time is valuable, and finally to do everything with integrity."
"We Walk You Home"
Innovative Customer Service:
We use the latest technology with a wide range of web-based support systems, to provide fast, easy, and accurate services. We also create strategic alliances to help customers repair their credit, sell a home, or secure a loan.
Publicly Traded - Something You Can Trust:
Because we are a publicly traded company, we can offer our customers the opportunity to own stock in their mortgage company-a national organization. You have the advantage of getting in on the ground floor of a rapidly growing company.
The Local Advantage:
We carefully position mortgage loan origination offices in various parts of the country, with staff who have local knowledge of their neighborhoods and communities. This translates into better and more customized customer service. PrimeSource is your personalized, home town lender providing you with the right options for you and your family.
Service Before Profits:
More than 20 years ago, we adopted the motto "Service before Profits." This extends to our corporate staff, our local office employees, and especially our customers with whom we strive to build lasting relationships
Wide Array of Loan Products:
Because of our size and reputation, we offer preferred pricing, competitive interest rates, and a wide range of programs and products that can be tailor-made to meet your needs.
Fill Out An Online Application At: www.PurchaseOklahoma.com