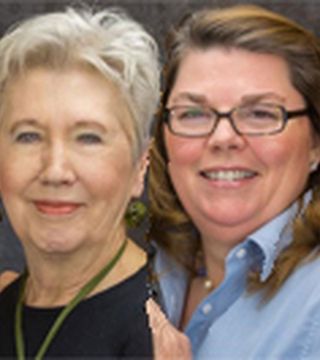 Buyers Advantage Group Realty
Who are Exclusive Buyers Agents:
Exclusive Buyer Agents are real estate professionals who dedicate their business solely to buyer agency real estate which means they never take a listing and never represent sellers. Exclusive Buyer Agents must work for an Exclusive Buyer Agency, an agency who never list property, in order to guarantee their buyer clients that their real estate services will never be compromised.
Why use an EBA for your next home purchase?
Working with Buyers Advantage Group Realty EBAs translates into a hassle-free, time and money-saving experience for triangle buyers. Identifying compatible neighborhoods and pointing out best values are part of the client services typical of Buyers Advantage Group Realty agents. Our exclusive buyer agency services are a natural fit for buyers because, as buyer agents only, we are free to provide unbiased relocation information and candidly advise home buyers about area schools, churches, recreational facilities, builders and specific housing options. Full service, dedicated, buyer only representation with no limitations on residential real estate services - don't you deserve an EBA to represent with your next home purchase!
Our mission is to help Buyers become educated about buying the home buying process:
We also offer a FREE copy of HUD's recently revised booklet, Shopping for your Home Loan. In this booklet you will gain the knowledge of which real estate agents are best for buyers, what is a loan fee worksheet and when do buyers need one, what does a Settlement Statement look like when I close on a home. Every buyer needs to read this booklet, even if you are not a first time home buyer. 2010 started the implementation of new purchase forms for buyers from lenders and closing attorneys.
Taking your next step towards your new home:
We offer a no obligation 'Meet & Greet' presentation of our services and discuss your goals for your next home purchase. To schedule a meeting please call, 919-573-6150, or fill out the form below for a fast and cheerful response:
To ensure that only the best professionals are recommended, Buyers Advantage Group Realty never accepts any payment for referring their clients to these professionals .Before you ever begin the home-buying process, remember for the typical home it will cost you no additional money to hire your own agent.
We have taken EBA representation to new levels of service. We are members of the National Association of Exclusive Buyer Agents and we have earned the designations of distinction:CNE, CRS, GRI, SRES, and CLHMS. All of our continued education is to insure that our clients receive the very best buyer representation!
You don't have to just take our word.
Our Clients say it best!
See what our clients say about working with Buyers Advantage Group Realty, the Triangle's most experienced Exclusive Buyer Agency.
All our best,
Marge Bish & Barbara G., Co-Owners
... see more