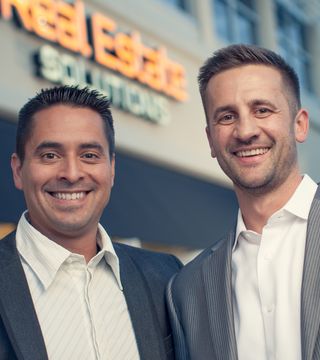 Jesse Laner and John Simmons have come together to form a trusting, professional and dedicated team and business. Loving what they do is their driving force for success. Helping people find their dream home has become a passion and the long relationships they build with clients is proof. Real Estate is about people, not property. Working with John and Jesse is truly a unique experience; C3 provides a setting that caters to the needs of their clients, doing everything to make buying or selling a home the best experience possible.
Because of their commitment to excellence, they have been nationally and internationally recognized as top producers and have received numerous designations, recognitions, and accolades.
As business partners they have worked together to build C3 Real Estate Solutions, LLC. Character, Culture, and Commitment are the foundation for C3 Real Estate Solutions. They both manage their time and business to also allow for community involvement. Jesse is a basketball coach at a local high school and John is a very active with veterans in Northern Colorado and a member of Timberline Church in Fort Collins. C3 Real Estate Solutions is also involved with the community by sponsoring events such as the Loveland Liberty 5k, which supports non-profit company Life for the Innocent. They also provide support for Cancer foundations, multiple sclerosis (MS) research, and education for children.
Jesse and John specialize in residential real estate. Using technology, they are committed to quick and efficient transactions. They provide professional and creative marketing to help sellers get where they want to be on time. Whether buying, selling, relocating, investing, single family or multi-family homes— They are your trusted advisors.