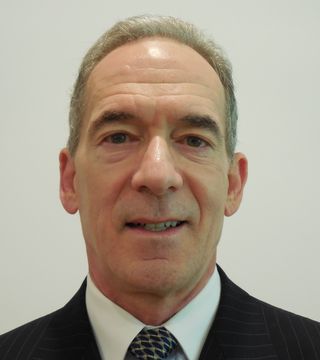 I''ve been a real estate investor since 1977 and an active real estate sales agent since 2000. I live in the City of Alexandria and previously lived in Washington, DC and Arlington so I''m particularly knowledgeable about homes in these areas although I''ve represented clients as far south as Stafford and as far west as Ashburn. As a former senior manager of a Fortune 50 company, I''m detail-oriented and
an expert negotiator. I''ll never be a "dual agent" representing both the seller and the buyer in the same transaction. My real estate practice is limited to buyers and sellers in the $750,000 and above price range.

WHEN REPRESENTING BUYERS:

When you''re buying a home, I find the properties you''re most likely to be interested in by asking you about your wants and needs and your "deal killers." Then I design a multiple listing search specific to your requirements and send you daily email updates on homes meeting your criteria. I don''t require a buyer agency agreement until you want to see properties or you want me to perform other real estate services, at which time you should expect to enter into a 30-day exclusive agreement. I don''t charge a retainer unless you want me to hire a driver when I show you properties (which is particularly helpful in urban neighborhoods where parking is scarce). After I''ve taken you out to see homes once or twice, I learn what intangibles you''re seeking. After that, if you are too busy to see every home that meets your stated criteria, I''ll preview for you. If you''re considering using a buyer agent that rebates part of the selling agent commission to you, first talk to me about the services I provide that the "rebate" agent might not. I work with a maximum of three buyer clients at any time, ensuring that I''ll be available when you need me, especially when negotiating your purchase offer. I will never turn you over to a junior agent or an assistant.

WHEN REPRESENTING SELLERS:

When you''re selling a home, I market your property aggressively. In addition to publishing the listing with pictures and a slide show in the multiple listings and on all major real estate web sites, for properties over $1.25 million, I pay for a virtual tour and interactive floor plan. I also have a full page flyer printed and delivered to every real estate sales person in the marketing area, with pictures and a full description of the best features of the home. If you''re considering using a "discount" real estate agent, talk to me about the services the "discount" agent may not provide and how much of the "discount" comes from the share of the commission the "discount" agent will be offering to buyer agents. I don''t list more than one home in a neighborhood at a time, and I don''t take more than three listings at any time, ensuring that I''ll be available when you need me, particularly when responding to purchase offers. I will never turn you over to a junior agent or assistant.
... see more
Charles Carron hasn't created any Boards yet.