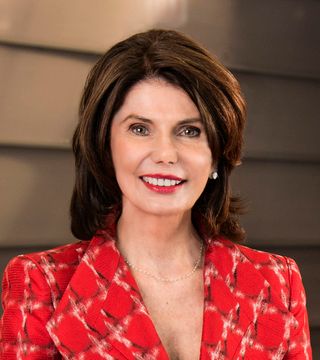 Millie Rosenbloom ... Leader in Chicago Real Estate
"When you work with Millie, you get the best Chicago has to offer," touts Gerald Fogelson, President of The Fogelson Companies and co-founder of The Marshall Bennett Institute of Real Estate Advisory Board at Roosevelt University, when he introduces her to speak at events. Talk to her past clients, the developers she works with, or her industry peers, and you'll get the same response. When you work with Millie, she gets the job done, plain and simple.
The 'no-stone-unturned' philosophy Millie's honed over the past 20+years in the industry has not only protected her clients, but has gained her the reputation of "iconic to the real estate industry" by her colleagues. From knowing the exact stain color on a wood floor, to reading the full 200-page condominium rules and regulations document on behalf of her clients, to noticing that the neighbors two-doors down are doing some work on their house, possibly indicating they're getting ready to sell, her attention to detail always works in favor of her clients. Known for her integrity, her intrinsic negotiating skills, and her eye for presentation, it's no surprise that Millie's sales volume rates in the top 1% among over 14,000 brokers in Chicago.
Residential clients, developers, investors, and other brokers look to Millie for advice regarding market trends, product feasibility, floor plans, finishes, amenities, cost analysis, and pricing. She has participated in the acquisition of over $520 million in land development sites and has procured over $500 million in residential development sales, overseeing each from inception through final sell-out. Additionally, Millie has brokered over $1 billion in individual residential sales.
Millie is a currently a Broker with the Baird & Warner Lincoln Park office, where she is number 1 in the company sales out of over 2,000 agents.
... see more