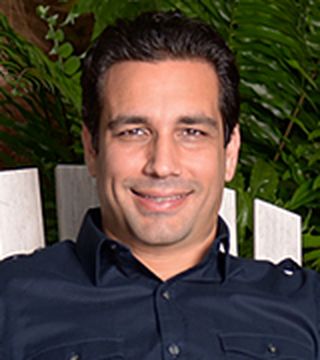 CARLOS MARTIN
Real Estate Broker
President, Good People Realty, Inc.
Carlos Martin has spent 12 years building a successful real estate business in the competitive South Florida market. Known for his sharp insight and savvy negotiating skills, Carlos is the rare real estate professional who values ethics and integrity over simply making the next deal. "I'm a big believer in making sure I build lasting relationships with my
customers," says Carlos, who embraces a warm, casual style. "I've never understood why so many agents put pressure on prospective clients. That's not how I operate. I treat my customers like family."

It's an approach that has proved successful. Carlos' number one source of business originates from previous customers and their referrals. In other words, people want to work with Carlos on their next real estate venture. One thing is certain for a broker with deep knowledge of Miami and South Broward: Carlos' level of commitment to his clients is unmatched. Whether it's establishing open communication throughout the entire purchase process or taking an extra 20 minutes to help a customer understand a complicated real estate term, Carlos goes above and beyond every day.

Of course, Carlos is always evolving. During his first dozen years in business, Carlos has been both student and teacher. He's attended numerous seminars to educate himself on the latest technology, spotting trends and changing market conditions. Yet Carlos has also served as an expert by training more than 30 real estate agents on how to succeed in such a challenging field. And is there one piece of advice he always imparts on young agents? "Always do what's in the best interest of your customer," Carlos says. "The money will follow."
... see more
Carlos Martin hasn't created any Boards yet.