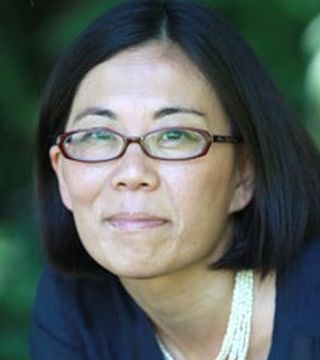 Legal Knowledge + High Level Marketing = Top Results!
Christine Kim, Realtor & Attorney
An experienced attorney, Christine brings to real estate not only a passion for her clients and their homes, but also a lawyer's understanding of the real estate contract with all its nuances – from offer/counter-offer/acceptance, contingencies, duties to perform, and more. Christine's grasp of contracts law gives her
clients a big advantage when it comes to creating the conditions for fielding multiple offers. She is a tireless advocate for her clients, doing whatever is necessary to protect their interests above all else, at all times.

A graduate of Stanford University and Cornell Law School, she is a California native with intimate knowledge about communities throughout the state. She serves on the UCLA Lab School Board of Advisors and was elected Family School Alliance (FSA) President at this elementary school. Christine lives in Studio City with her two children and husband, musician/composer Larry Goldings

Adam Pergament, Realtor & Marketing Expert

As founder of Swiftpictures, Adam has photographed nearly 1,000 houses and is recognized as one of the top real estate marketing experts in LA, with work appearing in The Wall Street Journal, New York Times, Los Angeles Times, Variety, and Angeleno magazine. His understanding of what brings buyers into homes, combined with unrivalled photographic skills, has resulted in work for an impressive array of clients including Diane Keaton, Wynona Ryder, Marmol Radziner, Kelly Wearstler, Oliver M. Furth, and others.

Adam graduated from Columbia University (B.A. Economics) and attended Loyola Law School. His community work includes service with P.I.C.O. Neighborhood Council (Board Member), Los Angeles Neighborhood Initiative (LANI), Aid for Aids, The Los Angeles Conservation Corps and the Conservation Corps of Long Beach. His knowledge of the Los Angeles landscape, borne of 28 years as an Angeleno, is a great resource for clients.
... see more