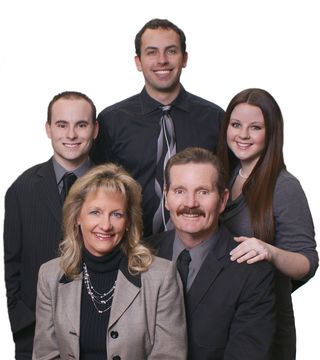 Cindy runs the Hipwell Home Team and their two locations in Roseville and Santa Clara County. She started the business in the Bay Area over 15 years ago rising to Top Producer status her first year out of a Senior Management Position in High Tech. " I had no choice." says Cindy "I was used to making a good income and needed to match that the first year to know I could make this business work and grow it from
there." We''re setting ourselves up so we can retire in Granite Bay in 10 years and turn the business over to the kids."

Cindy''s done hundreds of transactions in both areas assisting many folks relocate, invest or just buy and sell their homes. She''s been one of the top 1% producing agents for both areas for the last 5 years running . Her dedication to being the best in her field is evident by her paying over $1200 a month to be coached by the top Real Estate coaching program in the world. She is active in distressed property sales (Short Sales) assisting many clients get out of a bad situation with dignaty.

Cindy has a Masters in Business, BS in Business with minors in finance and economics & an AA in Legal Studies. Prior to Real Estate, Cindy has held several senior level Information Technology management positions for several of Silicon Valley''s largest companies. She brought that work ethic into the Real Estate field.

Cindy understands all about balancing family and career. She''s been married for 21 years to Robert and is a mother of a blended family of 9 children and grandmother to 9. Her hobbies are Horseback riding, and training her 4 horses, golfing, skiing and boating. Her husband, Robert, spent 42 years in the Army in various capacities the most recent on several active duty assignments in Iraq & Afghanistan since 9-11 when he was activated from the Reserves. He retired in 2010 as a Brigadier General after several tours over 8 years in Iraq & Afghanistan. He''s now joined her in the business as part of the Hipwell Home Team and his roll is Team Prospector and Buyer agent. Six of their children have served in the military and 2 sons are still serving in the Army today. Her husband is also highly educated with a PHD and several masters degrees. He actively supports several Veteran''s programs and is currently the President of the Greater Sacramento Regions VAREP group which assists Veterans in learning about how to use their benefits to become home owners. He volunteers for the Wounded Soldier program and Forgotten Soldier programs. He loves to ride horses, ski, golf, boating and shooting along with spending time with his grandkids whenever possible.
... see more
Cindy Hipwell hasn't created any Boards yet.