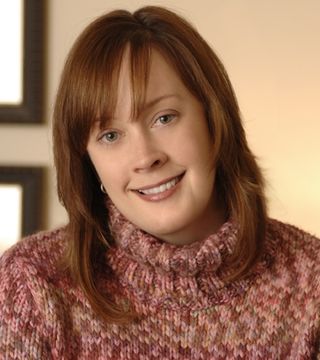 Buyer's Agent, Listing Agent, Atlanta, GA
Specializing in Atlanta Real Estate Marketing and Consulting since 1999
Whittier Mill Village Neighborhood Resident since 2002
I serve Clients in many Atlanta market areas both as a Listing Agent and a Buyer''s Agent. During my years as a licensed Real Estate Appraiser, I also gained specialized knowledge that enables me to better serve all of my clients. Working closely with top area Lenders, taking a class in Real Estate Financing, and constantly staying informed about rates and loan products has helped me to better understand the mortgage process. I can explain home financing in straightforward language, helping my Clients make a sound financial decision.
I enjoy helping Buyers explore Atlanta, and helping them choose the best neighborhood for them. Together, we see the best homes for their lifestyle, and I help them choose the right one to make their own. Once they have found the home, they need my help to arrive at a fair offer price. I then use my knowledge of the market to negotiate the offer with the Seller and their Agent. After the home has been placed under contract, Buyers need someone to walk them through all of the many necessary tasks they must complete in order to arrive at the closing table.
The perspective I have on current market conditions also lets me provide important advice to Sellers. It starts with the ability to help them decide on a proper list price. It continues with the constant monitoring of the market, as conditions change frequently, affecting their home''s value. And then there is the art of negotiating the offer: An Agent who has a thorough knowledge of the market may be able to convert a "low" offer to an acceptable one because of the information he or she is able to share with the potential purchasers and their Agent. In addition, I am very proficient at contract writing. My contracts are very accurate and extremely protective of my Client''s interests.
Real Estate, however, is not just about market knowledge. It is also about strategy and "keeping up with the times". I utilize today''s technology to provide me with daily market updates that will let me know if the perfect home for you has just been listed. I can then go see it, and if it''s right for you we can make an offer. All of this can happen before some Agents even know it has been placed on the market! I also use technology that notifiesme quickly if an Agent has shown or previewed one of my own Listings. A prompt phone call to the Agent for feedback can mean the difference between your home being sold instead of the one down the street. Other helpful strategies include showing homeowners how to prep their home inside and out before Listing, conducting Open Houses and hosting Agent Caravan/Luncheons, and utilyzing the tremendous web presence that Dorsey Alston provides for Agents. It is more important than ever to have your home featured prominently on the Internet.
I am a full-service Agent who will guide you through the home buying or home selling process from start to finish with enthusiasm, honesty, and professionalism.
Community Involvement:
2004, 2005, & 2006 Chair of Neighborhood Planning Unit "D"
2005-2010 Vice Chair of the Northwest Community Alliance
Whittier Mill Village Neighborhood Association President 2007-2013
Whittier Mill Village Neighborhood Association Alternate Representative to NPU-D since 2007
Atlanta Beltline Citizen''s Advisory Committee Member
Perry-Bolton Tax Allocation District Advisory Board Member
Atlanta Planning Advisory Board Community Service Award 2006
Member, Atlanta Historic Districts Group
... see more
Cindy Dennis hasn't created any Boards yet.