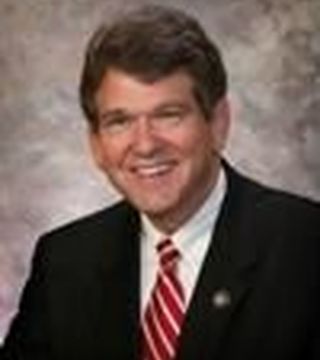 Mark Cumbest is the Broker-Owner and Founder of Cumbest Realty, Inc. He currently serves as Chairman of the Mississippi Real Estate Commission. In 1975 he graduated from the University of Southern Mississippi with a degree in Real Estate and Insurance. That same year he founded Cumbest Realty, Inc. In addition to growing Cumbest Realty into a respected and successful business, Mark has been very active in the real estate industry and the Gulf
Coast community. He has served as President of the Jackson County Board of Realtors, President of the Mississippi Chapter of Realtors Land Institute and National President of the Realtors Land Institute. He is a member of the Gulf Coast Business Council where he serves on the Board of Directors and the Executive Committee.

Mark is a lifelong resident of the Cumbest Bluff area of Wade. He has been married to Pamela Cumbest for 32 years, and they have two sons, Grant and Reid. He is a member of Caswell Springs United Methodist Church where he has served on the Administrative Board since 1983 and as the Finance Chairperson since 1989. Since 1985 he has worked as Stewardship Chairman for Caswell Springs. Mark is currently on the Board of Directors for The United Methodist Hour in Hattiesburg, MS.
... see more
Mark Cumbest hasn't created any Boards yet.