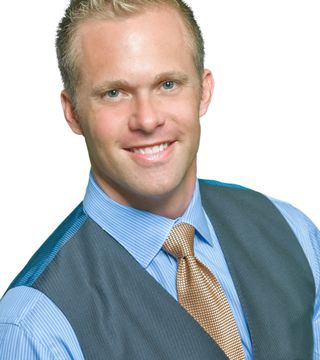 DARIN TANSEY, Vice President of Barclay's Real Estate Group and Barclay's Luxury Division, has been practicing real estate in South Florida as a top producer for over six years.
Born and raised in Iowa, Tansey attributes his success to his foundation of Midwest values, believing that trust, honesty, and integrity are vital to professionalism and building long-term client relationships.
As a high achiever, Tansey excelled in school and graduated with a Bachelors degree in public communications, a minor in business management, and a minor in psychology.
He then worked in pharmaceutical sales for Johnson & Johnson, a top Fortune 500 company, and consistently ranked among the nations' best in sales.
With a flair for working with people and a confident understanding of the real estate market, Tansey joined Barclay's Real Estate Group as Vice President and as a Realtor Associate. He is also cofounder of Barclay's Luxury Division, and is currently creating commercial and international divisions. He will soon become a certified Broker.

As an associate, Tansey focuses on the growing inventory of luxury sales; specifically in Miami Beach and its' surrounding areas. He seeks and negotiates off market deals and unlisted property and works directly with financial institutions. In addition, he closes commercial transactions and bulk deals.
In support of high quality health care for the community, Tansey is a Founder for the Mount Sinai Medical Center Foundation.
On his free time, Tansey enjoys golfing, fitness training, healthy cooking, and traveling.

My note to you ....
The best thing about Miami, my clients tell me, is that it is so close to the United States!
Miami is arguably one of the best places in the world to live in. You can find diverse cultures, infinite sunny beaches, towering skylines, international economy & commerce, delectable cuisines, shopping for the most exquisite of tastes, and a glamorous night scene. Owning Real Estate in Miami is a luxury, so whether it's residential or commercial property that you're looking for, you're on the right page.
I specialize in the most exclusive properties in Miami Beach and its surrounding areas. Whether you're looking for a luxury waterfront home, a condo with an incredible view, or vacant land to build your own masterpiece, guiding you to make an investment on your new lifestyle is my priority.

Thank you for visiting & I personally look forward to meeting you soon!
... see more
Darin Tansey hasn't created any Boards yet.