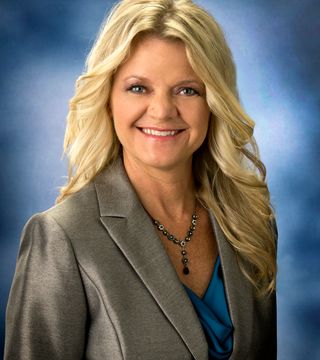 Excellence in Real Estate
Welcome!
WELCOME to Your Home for Las Vegas Real Estate! With over a decade of experience helping Las Vegas home Buyers and Sellers with their Las Vegas real estate needs ranging from Million Dollar homes to investment properties. Giving you peace of mind that your real estate needs are covered. Every client is unique, and that is exactly how I treat him or her. I'm proud to say that a high percentage of my business comes from past clients-from people who choose my services time and again. I don't measure my success by sales, but by the relationships I build along the way. I believe in loyalty, honesty and integrity which were instilled in me from my family as a child.

After being at the epi-center of the mortgage meltdown and the #1 foreclosure state in the Nation, with no inventory, the market has led me to develop creative ways to get YOU into the home of your dreams. There are options for all buyers and sellers, Call me Today 702-219-1317.
The Best Service, The Best Results
Choosing a real estate agent who has the tools, skills and experience to make your dreams come true can be as challenging as the home buying process itself. Let me make it simple for you.
· New Construction
· Resales
· Investment Property
· Land
· Multi-Family
· Luxury Property
· Retirement Property
· Military Friendly

CPRES- Certified Probate Real Estate Services-Specializing in Probate, Conservatorship, and Trust SALES. Let my knowledge and experience of an Executor's/Personal Administrator's duties during the probate process guide you through the process.
Sellers: Discover your Las Vegas real estate's value from a professional REALTOR that has sold many Las Vegas homes and is on top of the current Las Vegas real estate market conditions with a complimentary, no obligation home value request.
Short sale: With years of experience working with multiple lenders and some of the most challenging short sales closed. I've had Deficiency Judgements waived for Homeowners/Investors and even had homeowners receive checks at closing. When other people said it could not be done, I did it! You DO NOT have to pay ANYONE to do a short sale with FULL waiver of deficiency if you use a REALTOR.
Buyers: Bank Owned homes, Short Sales, Owner Will Carry and extensive list of New Homes with builder incentives.
Did you know?
"Good communication is the cornerstone of any successful relationship. You can count on me to provide you with the information you need on a schedule and in a manner that suits you best"
... see more