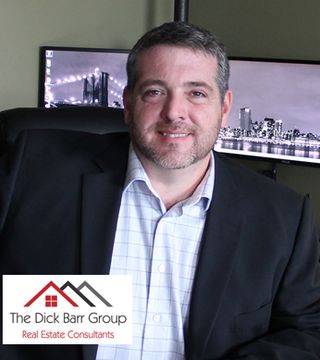 Since 2002, Dick Barr, has been deeply involved in Chicago area real estate as an agent, developer, broker, manager and investor involved in thousands of transactions.
Mr. Barr serves on the North Shore Barrington Association of REALTORS'®, Government and Political Issues Committee. The committee focuses on establishing and maintaining relationships with government officials and candidates for office who reflect the Real Property Owner point of view with respect to the relationship between Government and Real Estate.
Mr. Barr also serves on the Round Lake Beach Cultural and Civic Center Foundation Board of Directors, and is very active in the communities and schools of Lake Villa and Round Lake Beach.
In 2010, as a result of Mr. Barr's philanthropic work targeted against illegal drug use, through a special arrangement with the Chicago Field office of the Drug Enforcement Administration, Mr. Barr was selected to participate in the "DEA Civilian Academy," where he learned about the tough work and vital mission in the fight against illegal drugs.
In 2012, Mr. Barr was featured on the HGTV network's international hit television show, "House Hunters." He lives in the Northern Suburbs of Chicago with his wife and 4 kids.