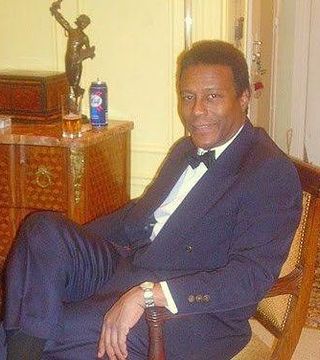 Developing a solid, trusting relationship with a real estate broker is an essential part of gaining an upper hand on the market and sales/rental process. A professional in the field since 2000, Douglas Crosdale takes special pride in the bond he shares with his clientele, as well as in his responsibilities to work his hardest, advise people honestly, and help them in keeping an open mind ... those things that result in the best decision
possible. All the agents with whom he is associated are carefully selected on the basis of the same criteria.His warm smile and self possessed demeanour betrays Doug's Jamaican emigré status.

A graduate of Pace University's Lubin School of Business Administration and The Stern Graduate School of Business Administration at NYU Doug Crosdale has been in New York Real Estate Business since moving from Carnegie Hill to Riverdale in 1991. Douglas lives across from The Fieldston Estate Section of Riverdale with two French women from Normandy: his wife Caroline, and young daughter Leslie who is studying at University in California, having graduated in 2010 from Riverdale's Horace Mann School.

Doug services a broad clientelle from the local family seeking upward mobility to an international clientelle with need for local guidance in placement. So, whether you seek a cooperative rental, consultation on the purchase of a Condominium Unit, or investment in a commercial building, Mr Crosdale is licensed, knowledgeable and readily at your service

A former coach associated with personal growth seminars at The Dario Salas Institute, Doug Crosdale is supportive as well as informative, in guiding renters, buyers and property owners alike through the ins and outs of what has been a challenging real estate market. Whether it be a modest first apartment or a luxurious penthouse suite, Douglas is capable of finding the best solution for his clientele. He works to win, and because of that so does everyone around him. The energy and enthusiasm that he invests in his profession is fueled by the territory he represents - New York City - his very favorite place on earth. And this is no sales pitch.

With marriage and birth of a daughter, Doug had given up his Central Park/Upper East Side lifestyle and a career in the Soho Fine Art Market just to live in the hamlet of Riverdale on account of the School District and pace of living there. Therefore, although Doug absorbs and thrives as much as he can on every aspect of Manhattan,his speciality lies above Central Park extending to Riverdale in The Hudson Valley. And, owing to his first-hand knowledge of the changing market between 96th Street and Riverdale he specializes in all needs and price ranges of this territory.

Compassionate, competent and extremely friendly without being familiar, Douglas gives his all to the quality customer service that he provides. He believes laughter and smiles are key to alleviating the stresses associated with the real estate process, and usually prescribes that "having an attitude of focus, patient optimism and fun can help get you through any situation". Ya mon!

Contact him today for all your real estate needs: 718-644-5133.
... see more
Douglas Crosdale hasn't created any Boards yet.