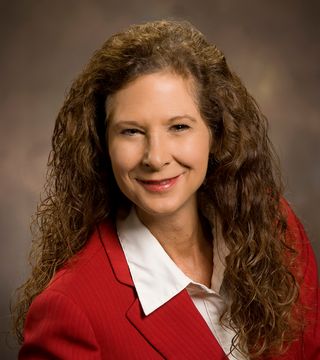 The Marketing Edge.
I have a unique, aggressive marketing plan like no other! We beautifully market with flyers, just listed postcards, booklets, magazines, newspapers, and in the Big Book of Dreams. I also advertise very heavily on the internet, as well as on my own innovative website, TheSandersEdge.com!
The Exclusive REALTOR Edge.
Have the advantage of working exclusively with me. You will be in
touch with me at all times. You will not have to filter through personnel to get answers. I will know where we're at in the process and keep you updated at all times.

The Access Edge.

Contact me whenever you feel you have a question or concern. Call or text me on my cell phone. Email me and I will receive it on my computer or on my cell phone. You will have complete access to the Edge.

The Negotiation Edge.

I have the strategic negotiation skills necessary to handle any topics that may arise during any type transaction. I will work to reach an agreement that is in the best interest of my clients. I have the CNE (Certified Negotiation Expert) designation (less than 1% Realtors have this)

The Executive Edge.

I have a personal Marketing Director that works with me to ensure that you receive individual marketing unique to your real estate needs. We continually bring new ideas and an innovative approach to the real estate experience.

The Driven Edge.

I have the patience, persistence, and determination to either locate the most perfect and most financially suited home for your needs or locate the perfect person to purchase your home. I am energetic and motivated to pursue your real estate goals!

The Area Edge.

I have lived in the Upstate for over 30 years. I have an extensive knowledge of the area, the people, and the neighborhoods. I am a wealth of information for your decision making process.

The Professional Edge.

I am an experienced expert, and I love what I do. Real estate is my passion! You will receive a professional experience, in a professional atmosphere, that is completely unique. You will experience the Edge.

The Lifelong Edge.

My clients are clients for life. They have an appreciation for the experience they receive. They recommend me to other people and they return when the have future real estate needs.

The Perseverance Edge.

My clients are my number one priority. I have their best interest at heart at all times. I will stand up for my clients to preserve their dreams of purchasing or selling their home. No matter the obstacles that arise, with my help we will overcome them!

The Technological Edge.

I expose myself to as many technological advances as possible in order to keep my clients up to date and informed about their choices and rights. My seller's properties are as exposed as possible through the internet.

The Members Edge.

I am associated with many real estate groups in order to be as knowledgeable as possible about new things that are happening in the real estate world. I am a REALTOR ®; I am a member of NAR, SCAR, GGAR, and Greater Greenville MLS. I am a Luxury Home Specialist, a Berkshire Hathaway HomeServices Relocation Specialist. I am also E-Certified and an award winning real estate agent.
... see more