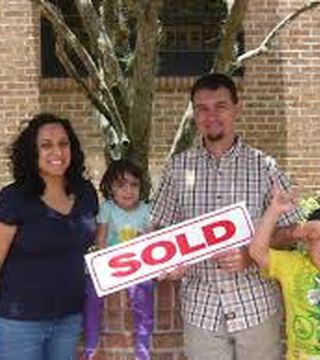 Solon Estates- Top Agents
We are so happy to have the opportunity to be a part of your real estate journey. We are here to help you navigate the current market, by being a passionate and aggressive advocate in reaching your real estate goals. Our accomplishments in being a Multi Million Dollar producers and top agents in Orlando, do not compare to the satisfaction we get in serving each of our clients. By simply searching for the term "East Orlando
Realtor" in Google, you will find that our team come up #1 in the search engine. This #1 designation isn't a fluke. It is due to the absolute passion and dedication we have for our clients by staying focused on their individual needs and as a result, our name precedes us. With our experience, we fully understand that each real estate journey will be filled with peaks and valleys. We are glad to to assist you in staying away from the pitfalls while making the most informed decision in the most efficient and cost effective manner. You are in the driver seat! Experience the difference.... Solon Estates of KW


Always remember, before buying, you will need to get Pre-Qualified, email PreQualifyMe@realestate32828.com and one of our preferred Lenders will be in contact with you shortly.
Eddy Solon East Orlando Team Lead, Realtor
Commitment . Integrity . Trust
Please let me know how my team can help you!
Solon Estates of KW Cell: 321-800-8213 Realestate32828@gmail.com http://www.Realestate32828.com
2013 Featured in Smithsonian's Air & Space Magazine 2012 Orlando Business Journal 40 under 40 Nominee 2009 Avalon Park Citizen of the year East Orlando Resident (10+ years) University of Central Florida Graduate Managing Editor of ApGazette.com, Avalon Park Community Newsletter
Specializing in East Orlando!
... see more
Solon Estates- Top Agents hasn't created any Boards yet.