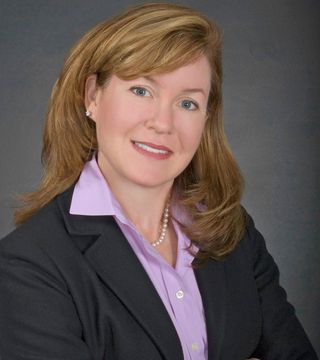 Why Choose Eleanor Towers?
Eleanor is a full-time, full service conscientious professional who assists Buyers and Sellers in Richmond and surrounding counties (Henrico, Glen Allen, Chesterfield, Midlothian, Hanover and Goochland), with a specialty in new construction and resale properties. As one of her clients recently wrote:
"We have bought and sold many homes over the years. We never considered building a home, but Eleanor brings the rare combination of knowledge, guidance and tenacity which gave us the confidence.
~John Vance, Retired Executive of Sales, Merck & Co.
Eleanor combines her award winning sales experience and expertise to negotiate the terms of your contract. She will coordinate your entire real estate transaction by personally executing all the requirements necessary in the sale or purchase of your home.
Eleanor's network is extensive. From inspectors to contractors, Eleanor knows them all. What we appreciated the most was the variety of contacts she was able to provide. When you are new to an area, having reliable resources was extremely helpful and we were thankful she was able to provide such an exhaustive list….Eleanor helped us through the process and quite honestly did all the heavy lifting…A great realtor should be responsive, knowledgeable and patient. Eleanor Towers has the full complement of skills necessary to help you transition and find your dream home!"
~K.C. and Kendra, Medical College of Virginia
Superior Marketing
When selling your home, Eleanor combines her staging resources, the use of the highest quality photos and an aesthetically sophisticated marketing approach to give your home the maximum exposure via the internet, e-mail, social media, open houses and print ads.
As a result of Eleanor's commitment to the field of residential real estate she has been a leading sales agent in the Richmond Metro area. Eleanor has lived in the City of Richmond, Goochland and Chesterfield so she is very familiar with the schools, clubs and other details of these localities. In addition, for the last 5 years she has been the listing agent to several new home communities in Glen Allen.
Her work experience has been in corporate finance, pharmaceutical sales and construction. Her hobbies include playing tennis, gardening and volunteering in her community. She is a member of USTA , The Tuckahoe Garden Club, The Garden Club of Virginia, The Garden Club of America, The Country Club of Virginia, The Abaco Club at Winding Bay as well as other community groups.
... see more
Eleanor V Towers hasn't created any Boards yet.