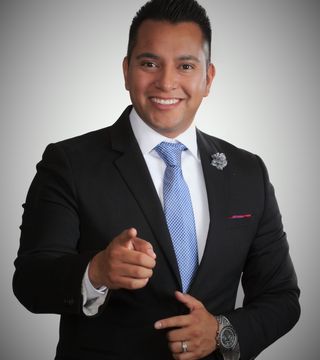 Eloy Villamil has your total real estate solution. He has experience working in the following fields - throughout Southern California:
- Primary Residence Buy and Sell
- Investment Properties
- Short Pay Off (up side down but you are not behind on payments)
- Foreclosures & Short Sales
- Land Development
- 1031 Exchanges into larger investments
- Contacts with lenders and agents throughout the
country

Eloy has a qualified team of experts in place, so that every aspect of your transaction is handled with efficiency and reliability. He has developed close contacts in all related fields including loans, construction, inspection, and insurance, giving his clients access to top industry professionals at preferred pricing.

Eloy works hard to always consider his clients'' best interests and has always delivered great deals. He doesn''t just show properties and write contracts, he understands how to negotiate the best possible deal for his client - buyer or seller.

For the past 2 years (and counting!), he has been the #2 Listing and Selling Agent in the Century 21 Allstars Office (out of 200 agents).

The Eloy Villamil Team works throughout Los Angeles County, and can service any transaction, no matter how big or small. Nosotros Hablamos Espanol Spanish-speaking agents available

If you have real estate or are looking for a property, contact Eloy Villamil for a free consultation. He can help you evaluate your current portfolio or help you start one. He can be reached at 562-298-3255 or eloyvilamil@yahoo.com ..You can also text him .

You can also read more about Eloy Villamil on his Facebook
Also check out his blog for some of the latest real estate news and updates...He is simply one of the best !!!
... see more