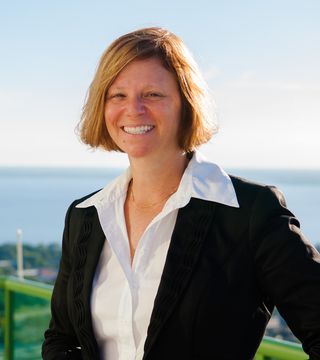 Here''s the link to my #1 Best Selling Book, "How To Get Approved For the Best Mortgage Without Sticking a Fork In Your Eye"
2015 marks the 13th year that Elysia Stobbe has been successfully closing residential mortgage loans. Her detailed knowledge of various loan products and professional client service has earned the respect of hundreds of clients and real estate professionals across the country. Elysia has moved 10 times herself, so she is able to better serve her clients by understanding the very complex home buying process on multiple levels. Whether it''s across town or across the country, Elysia understands the enormous amount of stress involved in moving and does everything possible to ensure a smooth closing for her clients. Knowledge and repetition are the keys to becoming a skilled expert. Elysia and her teams have mastered closing loans through repetition by serving clients in excess of $300 million of closed residential mortgage loans. During the mortgage crisis Elysia not only survived, but grew her mortgage business exponentially during the recession through client focus and continuous real estate and mortgage education. Today''s loan process is very different that it has been in the recent past. For most people, buying a home is the largest single purchase in their entire life. For the best results, it makes sense to know what to expect before you start the loan process.
***Certified Military Relocation Professional***
www.nfmlending.com/estobbe
... see more
Elysia Stobbe hasn't created any Boards yet.