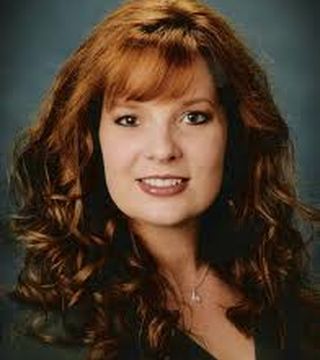 Courtney Colby -The Colby Team
Courtney direct cell # 580-747-1691... Web address: (www.move2enid.com). Courtney was born into the military life 38 years ago. Her father was a C-141 Pilot in the Air Force, who retired as a full Colonel. She is one of three children, ALL of which attended the United States Air Force Academy. Courtney was class of 1999, her brother was class of 2001, and her older sister was class of 1997. Her father was class of 1973 from USAFA and her
uncle was also Class of 1974. Courtney''''s mother also worked as a loan officer and branch Vice President for Academy National Bank located on the Air Force Academy. There are few families that are more military than the one Courtney grew up in. There are also few families who''''s parents saved soooo much on college education for their kids... :)

Courtney became a Personnel Officer upon graduating from USAFA and was previously stationed at Goodfellow AFB, Fairchild AFB, and Vance AFB. She served eight years on active duty before seperating and becoming one of Enid''''s Premier Realtors and consistently top-ranking team leaders in the entire state of Oklahoma.

Courtney is also a single family home RE investor and has been buying investment homes in Colorado and Oklahoma since 2002. Courtney''''s experience buying and selling investments for her own portfolio has given her valuable insight into the purchase, sale, financing, and fix-up of homes that very few other realtors can grasp or offer their clients. Today Courtney manages her own multi-million dollar portfolio of 11 houses, along with many others.

In 2008, Courtney''''s first full year in the Enid RE "sales" business, she closed over $8.1M in production, placing her in the top five for Enid Realtors. What Courtney is most proud of however is the over $35,000 she saved military families in 2008 with her FSBO support program and military discount for sellers. Courtney understands military people are at a distinct disadvantage financially having to buy and sell a home every 3 years. This is her way of saying thank you to our fellow military familes, for what they do for our great country, and her effort to help them out.

Whether you are moving to Enid or selling your home in Enid, there really is no choice when it comes to the Realtor you should use. If your values are "Integrity, Service, Excellence," then Courtney is the one for you!
... see more
Courtney Colby -The Colby Team hasn't created any Boards yet.