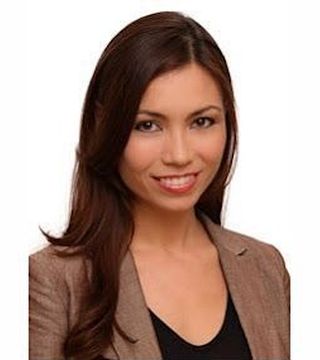 Listing Agent, New York, NY
Evan's ultimate goal is to inspire informed decisions for clients when it comes to their buying, selling and renting a home. Her depth of experience in all facets of the New York real estate market and sales, coupled with her understanding of space and design, make her a vital asset in the real estate process. Her ability to connect with clients and articulate their aesthetic and practical needs provide a unique edge in the industry.


Evan Dennie is also a published and awarded architectural and interior designer who helps her real estate clients envision the potential of properties, and achieve the greatest value. Her strong background in green design consulting helps her clients identify healthy and energy efficient choices. With an accomplished background of 15 years in the professional building industry, Evan Dennie has an effective advantage as a Manhattan real estate specialist with an exceptional eye for quality, awareness of the possibilities of space, and sensitivity to her clients' future needs.

Complementing her real estate career, Evangeline (Evan) Dennie, B. Arch, AIGA, LEED AP is a co-founding partner of A/I Design Lab at www.ai-designlab.com, and an architectural and interior designer in New York City whose myriad experience includes residential, commercial, and hospitality design. She graduated with honors from the University of Houston School of Architecture in 1999, served as the campus chapter's President of Habitat for Humanity and built houses with Habitat and Americore. Evan also studied environmental sustainability academically and has been an Accredited Professional in Leadership in Energy and Environmental Design (LEED) since 2003.

Dennie's relationships to architecture, Downtown Manhattan, and her clients, give her a depth of understanding that quickly aligns her with clients' aesthetic and practical needs. She offers a unique perspective that helps her clients find amazing places to live.
... see more
Evan Dennie hasn't created any Boards yet.