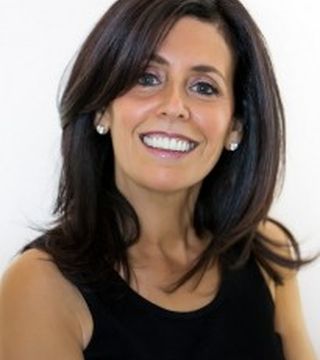 Interior Design, New York, NY
New York Interior Design was established over 15 years ago by Evelyn Benatar. Her extensive experience in the Interior Design field has led to an evolution of style that is refined yet edgy, contains symmetry offset by the unexpected, and is clean, refreshing and polished. She has an encyclopedic knowledge of ideas to overcome design challenges and a coterie of highly skilled, reliable craftsman to fulfill every wish or whim. Lighting and color
are among her areas of expertise and inform her ability to transform a home into a vibrant show place that is eminently livable. She has an intimate knowledge of showrooms, galleries and resources for up to the minute furnishings. Evelyn has an uncanny ability to collaborate with clients; with a minimum of instruction she shares and enhances their vision. A graduate of The New York School of Interior Design and The Fashion Institute of Technology , Evelyn is known for an uncompromising ability to create rooms that are imbued with elegance and originality, always managing to reflect the client's personal taste. She is known for her modern style using the surprise of antiques and avant-garde elements, yet she is as equally at home with classic tastes, rendering rooms that are both timeless and timely.
... see more
Madison Ave. Manhattan, NY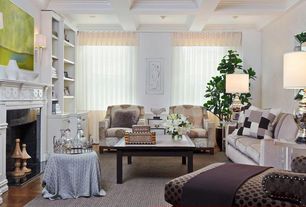 16
This client on the Upper East Side wanted her dark and dreary living room, light and airy. We accomplished this by installing the coffered ceiling with white on white wall covering on the walls.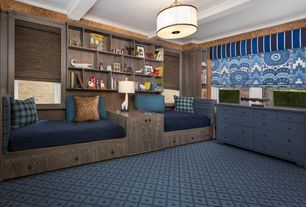 399
This boy's room on the Upper East Side of Manhattan with custom built-in beds and bookshelves was designed with a lot of storage in mind. Upholstered headboards and cork on the walls give this room a warm comfortable feeling.
262
This mod bedroom on the Upper East Side of Manhattan was designed for a six year old little girl to grow into. We carried the theme of flowers and 70's cool throughout the room, the night stand, tufted upholstered chair, and dresser are distressed to bring yin/yang to the space.