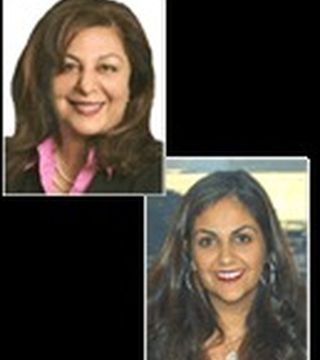 Feri Niroomand Negar Souza
Buyer's Agent, Listing Agent, Short-Sale, Consulting, Berkeley, CA
From Feri:
I have lived in the East Bay for over half of my life. In that time I have helped many individuals and families pursue their dreams of becoming homeowners. That is why I started my adventure in Real estate over 25 years ago.
I am a graduate of UC Berkeley- and have received my Masters degree in Fine Arts. I am always open, honest and hold my clients best interest in my heart for their future. I truly enjoy watching people walk into a home for the first time while they explore and visualize themselves beginning a new chapter in their lives.

Being in the business for over two decades I have experienced many different challenges. I always want a smooth and productive sale for my clients.

I not only specialize in residential real estate but am quite experienced in commercial real estate as well. I understand the stresses that come with these transactions. Because of that I consistently keep my clients calm, happy and aware of everything that is happening through out the entire transaction.

My goal is to help my clients above and beyond the transaction.

I have now brought my daughter into my Real estate world. Together we have built a team that is energetic, experienced, committed and show productive results to all of our clients. By having two people involved, each client is sure to get the attention they deserve.

In my free time I enjoy spending time with my family, especially my grandchildren! I enjoy hiking, traveling and experiencing life!

Let my team help you attain your dream!



From Negar:

I entered the world of real estate to help people like myself. I am married with three amazing children. I have lived and worked in the East Bay my entire life and I too have been a nervous first time home buyer.

After purchasing my first home, I realized how many doors could open up for a person as a homeowner. I too wanted to help share that knowledge with other friends and family members.

Having a background in Interior design, home design is a passion of mine. I love seeing the before and after of a home just before it goes on the market. With that background I have been able to help clients save money on full staging, and helped them use what they have to make a house into a home for a prospective buyer.

Being a homeowner myself I have been able to literally hold the hand of a nervous buyer while they go through the buying process. I have a huge advantage over many people that enter the real estate business. I have over 20 years of experience behind me with the dynamic duo of my mother daughter team.

In my free time, besides chasing after my children, I enjoy running, traveling, volunteering at my children's schools and being involved with my community. Together we are here to help you experience the world of Real Estate!
... see more
Feri Niroomand Negar Souza hasn't created any Boards yet.