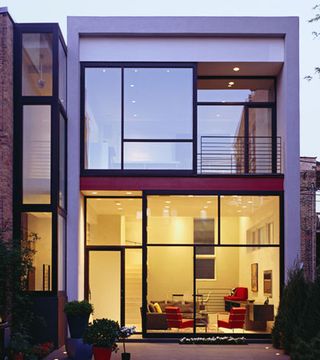 We believe that architecture is a collaborative art. We actively involve our clients and builders in the design process. The image of a project is selected by the owner from a menu of potential images or concepts generated by our office as a starting point for synthesis and refinement. Contractors participate in the budgeting and quality control of each project.
Because we believe that architecture is a communicating art, brand identity must express the character and message to be conveyed to a target audience. Our work is therefore stylistically diverse. We believe a style must be appropriate before it is correct; no single style is more correct than any other. The scales and types of projects that we do are also diverse.
For Florian Architects quality design is not only the product of good proportion, form, color, and use. Conceptual design drawings, client participation, project management, construction drawings and observation are all essential to the realization of great design. No one aspect is more important than another. We enjoy the complete process, not just conceptual design.
... see more