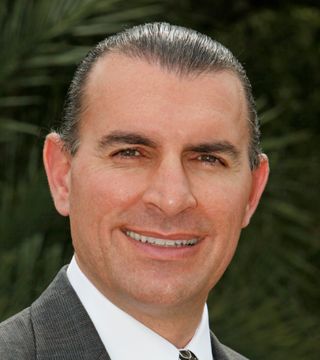 With sales in the past ten years of over $500 million, Gary offers extensive and in-depth Real Estate experience, and continues to serve his clients with concern and diligence, guiding them through the current often challenging real estate market.
Gary is the first to acknowledge that real estate is not what it used to be. He sees his clients and fellow real estate professionals struggling in a market besieged with foreclosures and short sales. "Everyone has to work harder, longer and smarter," he says.
Gary is no stranger to hard work. When he started his Santa Barbara-based real estate firm, Coastal Properties, Gary found a niche in managing vacation rentals. He then expanded his business to selling to the vacation rental clients, and then expanded further to establish his company as a leading home sales company.
During the real estate boom in 2005 and 2006 Gary closed over $162 million in sales. According to the Board of Realtors statistics, Gary continues to rank in the Top Ten in volume of business and in number of closings. Gary has adapted to the present market conditions. The challenge has been how to work smarter yet still maintain the quality of service his clients have become accustomed to.
As the Internet has become the medium of choice for many savvy home shoppers, Gary has adapted to heavier Internet use, while still offering select print advertising to those who prefer it.
What has not changed is the manner in which he serves his clientele. Gary is a working broker and operates his business with the same level of commitment to his clients and to the agents who work for him as when he first opened Coastal Properties eighteen years ago.
As a former practicing attorney, Gary benefits his real estate clients in more ways than many agents are able to, making sure his buyers and sellers have access to legal advice if necessary.
Coastal Properties still maintains a thriving property management unit, and a separate sales division, both serving home owners, buyers and sellers in Santa Barbara, Montecito, Summerland, Carpinteria, Hope Ranch, Goleta, Ventura and the nearby beach communities.
Gary has contributed many volunteer hours to the Santa Barbara Board of REALTORS, where he currently sits on the Professional Standards and the Grievance Committees. For many years Gary has taught Real Estate Law and Practice at Santa Barbara City College, and through the years Coastal Properties has contributed to various other local charities and organizations. This year he is Fundraising Chairman for the Carpinteria Boys and Girls Club.
Gary''s many glowing testimonials, as well as repeat business and the many referrals he receives from satisfied clients, are a visible and solid testament to his real estate expertise and care for his clients.
... see more