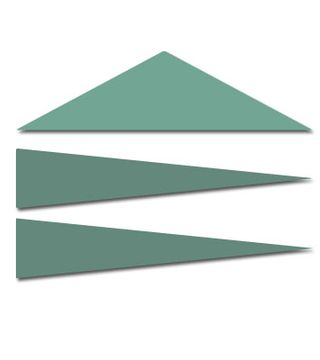 Gayler Construction is an unrivalled, award-winning design build firm with 19 national and regional design awards. They are located in Danville, CA and serve the Tri-Valley and Lamorinda regions. With an enviable 18-year track record, Gayler has completed every project on time, and on budget. From completing whole house remodels, kitchen and bath renovations and additions, to finishing outdoor living spaces, Gayler has been successful at
executing the job to each customer's satisfaction, incorporating personal design customization into every project. Their thorough planning process, quality of craft, dedication to excellence and clear communication (with clients, trade & supplier partners, the city and other regulatory organizations) keeps each project on track at every step. Of course, the finished product keeps generations of loyal clients, as well as new clients, coming through the doors.
Important to Gayler Construction's distinction is its family-owned operations, headed by George and Darlene Gayler, and son Chris Gayler. The dependable communication and personal attention are what make Gayler so special, and their five-year written warranty means they stand behind their work and their word. Their hands-on approach puts client relations at the forefront of the business, and Gayler goes to great lengths to cultivate and deliver an incredible customer experience.
Gayler's genuine interest in their clients' satisfaction has extended beyond into their community at large. "We are not only motivated to do the right thing for our clients, but for the charitable organization we support, the Taylor Family Foundation," says Darlene Gayler. With a focus on helping families and children with chronic illnesses, the Taylor Foundation mission inspires the Gayler family. "We actively chose to integrate philanthropy into our professional and personal lives, and we help fund their cause through donations of time and money," explains Darlene Gayler.
... see more