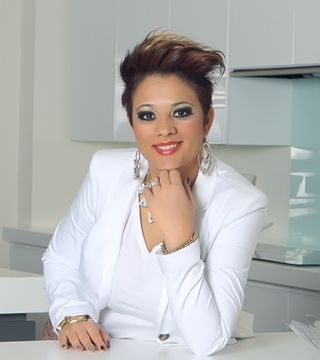 Have you ever been given a second chance? At the age of 10, Gea Gomez was given that chance. Born and raised in Guantanamo, Cuba, Gea and her family touched American waters in Guantanamo Bay (which was governed by the US) in 1993 with the purpose of pursuing freedom from a communist country.

She has been pursuing success ever since that life changing experience. Her first job was at age 16, as a cashier for Toys R Us®. After only four years (at age 20), she began the entrepreneurial journey along with her newlywed husband, Jeremy Gomez, by opening their first wireless phone retail store. Their business quickly grew to three locations and generated more than $2 million dollars in annual sales.

After several years of being successful in the retail industry, she began a new adventure in the mortgage and real estate industry in 2006. Gea, along with her husband, are partners in the Modern Real Estate Company— G World Properties.

She currently holds the title of public relations and real estate agent at G World Properties. With the Jeremy Gomez Real Estate Brand, Gea and Jeremy's goals are to bring investors from different parts of the globe to invest in the Modern Orlando Market, and to make their brand known worldwide.

Part of their goal was made a reality when they held an Investor's Seminar in the Lima, Peru Chamber of Commerce, where close to 1000 investors attended. Gea brings a charismatic personality and big ambitions to everything she is involved in.

As the Public Relations Representative for the Jeremy Gomez Real Estate Brand, the Modern Orlando real estate face will never be the same. She has been involved in the development of a non-traditional real estate marketing strategy and a "World Class Service" system for the brand. Her goals have always been to Dream Big, because second chances don't happen very often.