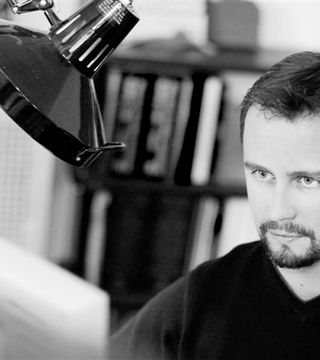 "There are no small roles, only small actors." The same may be said for architecture. With an appreciation of how design impacts our day-to-day lives, particularly in our homes, I formed Ginkgo House Architecture to focus on bringing a high level of creativity, thoughtfulness and detail to residential design as well as non-residential projects of a similar quality and scale.
As an architect, I see my role as an artist, technician, and trusted advisor to guide my clients through the myriad of steps and decisions involved with building and remodeling. I recognize the immensely personal nature of creating a space in which to live, laugh, raise families and entertain. And in doing so, I strive to create an open and collaborative process as a conduit to a rewarding product. Implicit in the process is creating buildings that are efficient, support the health of their inhabitants, and acknowledge the health of the greater community.

Andrew Braman-Wanek, AIA, LEED for Homes
Ginkgo House Architecture, LLC
3157 Milwaukee Street
Madison, WI 53714

www.ginkgohousearchitecture.com
... see more
This project is an addition on a long and narrow lakeside lot. To address this, the massing is varied and the siding materials are articulated to reduce the scale of the elongated structure. The meandering path responds to the building and provides a more rich experience as one approaches the front door under the new trellis. Curves in the path are echoed in the entry hall, directing attention to the grand lake views. The curve motif is further strengthened in the counter, deck and landscaping design. All of the runoff from the house is diverted to one of three rain gardens. The kitchen takes advantage of the lake view while serving the clients' love of gourmet cooking and entertaining.