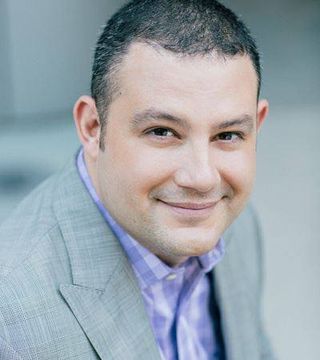 Purchase Loan, Glendale, CA
A Los Angeles based lending team specializing in conventional and FHA purchase mortgages. The Groves Lending team can manage the entire loan process providing clients with efficiency and accuracy.
What is the primary focus of Groves Lending Team?
In an industry where most lenders focus their business around finances – our focus has been on purchases. We have always been a PURCHASE lender.
What services does The Groves Lending Team provide that other lenders may not?
The Groves Lending Team has an on-site underwriter and loan processor right here in our Glendale, CA. office. We know at all times that your loan is right here in Los Angeles, with one of our professionals.
In addition, we have a dedicated relationship manager who proactively keeps all buyers and agents appraised of the status of each loan every step of the way.
What makes the Grove Lending Team different from other lenders?
We have purchase professionals that know how to package a loan and at times provide different options on how a loan can be presented. We know what it takes to file a loan correctly, and pull the right documentation to put the buyer in the best possible light in order to receive approval.
How much experience does the Groves Lending Team have?
Our team has a combined 80 years Purchase experience.

How many loans has the Groves Lending Team closed?
Over the last 10 years the Groves Lending Team has closed thousands of loans.
About Scott Groves
For over a decade Scott Groves has been providing quality mortgage products to his clients. By fostering close relationships with real-estate agents, buyers, and sellers- Scott has built a career out of providing exceptional service from application to closing. His business philosophy has always been a simple creed: Do the right thing for the client. Helping clients find mortgage solutions that meet their long-term financial needs is his primary focus.
Scott has gained knowledge in the field of mortgage and personal finance through formal education, professional licensing, and customer interaction.
After his honorable discharge in 2000 from the Army, Scott attended Pasadena City College and UCLA's extension program for financial planning. Currently Scott is the branch manager at Movement Mortgage in Los Angeles. Over the last ten years he has worked for Washington Mutual, Wells Fargo, Prudential California Real-estate, Prospect Mortgage and Primary Residential Mortgage.


Movement Mortgage, LLC is an Equal Housing Lender. NMLS # 39179 | 877-314-1499. Movement Mortgage, LLC is "Licensed by the CA Department of Business Oversight under the California Residential Mortgage Lending Act" Lic # 4131054. Interest rates and products are subject to change without notice and may or may not be available at the time of loan commitment or lock-in. Borrowers must qualify at closing for all benefits. "Movement Mortgage" is a registered trademark of the Movement Mortgage, LLC, a Delaware limited liability company.
... see more
Groves Lending Team hasn't created any Boards yet.