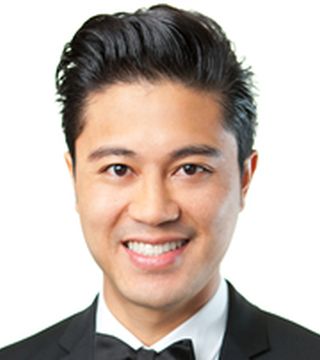 As a dedicated full-time real estate professional, Kevin Gueco combines an understanding of the real estate market with the latest technology in order to provide world-class service to people who are as serious about meeting their real estate goals as he is to helping his clients achieve them. Kevin was an early pioneer of using professional video production to market his listings, often resulting in sight-unseen, all-cash offers. This forward-thinking strategy integrated with Climb Real Estate's print marketing, public relations, online marketing, social media, and hyper-local advertising all make Kevin's marketing campaign for your property the most comprehensive in the industry.
Kevin establishes clients for life by putting their interests first and by striving to exceed their expectations. He has the strategic industry partnerships that are necessary to better advise clients in the negotiation and marketing involved with real property sales transactions. A principled negotiator, he keeps issues in perspective and intuitively finds solutions. In today's competitive marketplace, up to the minute information is vital to every real estate transaction. As your personal real estate consultant, Kevin is committed to doing his "HOMEwork" and yours.
While attending the University of California, Los Angeles, Kevin was introduced to real estate through his work at GBInvestments, a property management firm that managed over 3 dozen commercial properties in Santa Monica. With stellar grades, clinical experience, and an MCAT score of 28, Kevin was on track to attend medical school. But after graduating with a Bachelor of Science in Psychobiology, he decided to entertain a passion for food and explore his options in culinary arts. It was by working as a line cook at Bradley Ogden's Arterra that Kevin learned about the teamwork, time management, preparation, and standard of perfection that are necessary to run not only a top-rated restaurant, but any successful business.
San Francisco not only is the food capital of the west coast, but it also happens to be one of the best real estate markets in the world. So it did not surprise anyone when Kevin found himself going back to his roots in real estate. "It was only by working in a fine dining environment that I was able to understand the true meaning of customer service. There is nothing I won't do for my clients." Armed with local market knowledge, years of experience, and an innate desire to help others, Kevin is on his way to becoming one of the most respected real estate professionals in the nation.
As a member of the nonprofit Home for a Home, Kevin donates a percentage of his income from each transaction to build a home for a family in critical need. When you choose to work with Kevin Gueco, you are improving the lives of families in one of the poorest areas of highland Guatemala by helping fund the construction of safe, secure homes in their village.
Kevin is also a strong supporter of the nonprofit Minds Matter, which rewards high-achieving low-income students from local San Francisco communities with mentorships, enriching summer programs, financial aid, and scholarships, which simultaneously broaden their life dreams and prepare them for college success.
... see more
Kevin Gueco hasn't created any Boards yet.