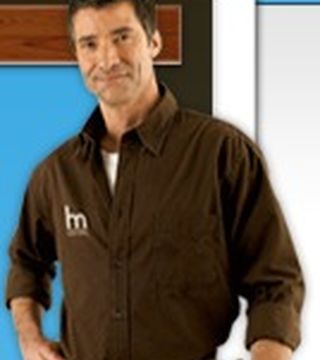 Handyman Matters Services - Dallas
Carpentry, General Contracting, Dallas, TX
About Handyman Matters
Stacy is a Dallas native that worked in the banking industry for almost 16 years. As a homeowner, Stacy was continuously frustrated with the level of workmanship and customer service that surrounds the home repair and improvement industry. She felt it was time to investigate a solution for those feeling the same way – Handyman Matters aligns with Stacy's values on how to treat customers and so she took the next step and is opening her own Handyman Matters franchise. Stacy is very dedicated to her community and is currently a member of the Lakewood Service League, 2009 Co-Director of Dog Events for Walk, Wag & Run Events, VP of Outreach for the Dallas Gladney Family Association, and Kappa Kappa Gamma Alumni Association. She will continue to be an active participant in her community and help out wherever she can.
We can handle all your repair and maintenance needs for residential and commercial properties. When your care about quality and safety, call Handyman Matters
What sets us apart:
Our craftsmen are top notch. Each is a multi-skilled technician with a minimum of 10 years of experience in the building trades. They are employees of our company and have passed criminal background checks and drug screening.
We carry the proper insurances and bonding required to protect you.
Our craftsmen and our office staff are extremely professional and place a high value on customer service.
We have a one year warranty on all of our workmanship.
We are proud members of the Better Business Bureau, Service Magic, and Angie's List.
When scheduling we can typically schedule your appointment within 1-3 days. We understand that your time is valuable. We schedule appointment times that work for you. And we show up early!
We are part of a national franchise system that has been around since 1998. When you hire our local office, know that we have the knowledge and resources of the corporate staff and 130 other offices.
We are a certified Lead Safe Firm and have craftsmen certified as Renovators for Lead Safety for Renovation, Repair, and Painting.
We support our local community, sponsoring 3 local events over the last year: Lakewood Service League's All in White Spring Benefit, Lakewood Service League's Walk, Wag, and Run, and Dallas Gladney Family Association Skittle Event at Six Flags.
- See more at: http://www.handymanmatters.com/dallas/about/#sthash.rnhfpeCN.dpuf

... see more
Handyman Matters Services - Dallas hasn't created any Boards yet.