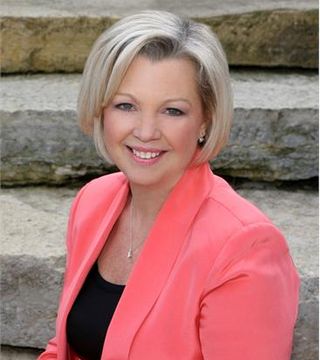 In this market, experience is non-negotiable.
With Over $140 million in closed home sales and 16 years of steadfast experience, I am your business partner. Give yourself the advantage of having an expert on your side with a long history in the community and a proven track record of successful real estate negotiation. You need an advocate. How do you sell in the his market? How do you take advantage of this economy for real
estate investing? Call me today to discuss the "new normal" and what that means to you.

Heidi Seagren Barringer, CRS, started her skilled marketing career in Aspen, CO where she was the Director of Sales and Marketing for The Little Nell Hotel. Heidi is actively involved with her two children. The family skis, snowshoes, hikes, scuba dives and enjoys vacationing together.

Soon after Heidi's arrival in Evergreen, CO in 1997, she began what has proven to be an extremely successful real estate career. She learned that no matter what you are marketing, it all boils down to people and how you treat them, something which she obviously does very well! Her vision of "dreams for sale" have translated into great success, evidenced by the high numbers of referrals she regularly receives from her satisfied past clients.

Heidi created a team to synergistically support sellers and buyers in offering full service, full time. The Barringer Team's production consistently placed them in the upper tier of local agents.

Having recently relocated to Barrington, Illinois Heidi is digging in and working her magic here. Her professionalism and enthusiasm allow her to create a benchmark for the real estate industry. She is best known for her soft touch with her clients, always their advocate, and her tenacity in negotiations. This translates to great testimonials from buyers and sellers alike. She has earned her Certified Residential Specialist (CRS) designation and continues to take courses, remaining on top of the every-changing trends and nuances of the real estate market.


TESTIMONIALS

We wanted to thank you for your great job in marketing, selling and closing on our house! The whole thing (moving aside) was painless thanks to all of your hard work, and the support of your team. Thanks so much for the beautiful John Margeaux boot wine cooler. What a unique gift, and with all the entertaining we plan to do in our new home, it will be well used.

All our best,

Kayleen and Don Fraley

We chose Heidi Barringer and her team to sell our home. They were terrific! Heidi was very knowledgeable about the real estate market, and she provided excellent marketing strategies. Her whole team worked together to take care of all aspects of selling the home. They listened to our concerns and suggestions. Heidi and her team were a delight to work with.

Sandy & Cliff McRae

Heidi Barringer was resourceful and creative in helping us visualize the potential of our home. She provided us with recommendations of quality contractors to help us accomplish our goals and has continued to follow-up on our satisfaction. We were very pleased with our home buying experience and the quality of service that Heidi provided.

Kate Peterson

A very belated, but not forgotten "Thank You" for your assistance and knowledge in helping John and I find the right house for our family. We fell in love with Evergreen and after researching schools, recreation, etc., it
... see more
Heidi Seagren hasn't created any Boards yet.