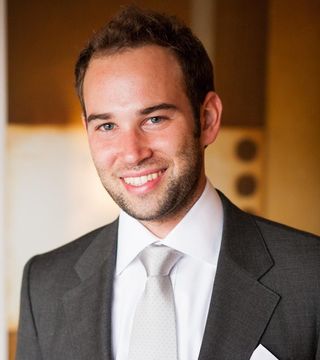 Here is what my customers are saying about me:
Ilan is a great real estate agent. Clearly knowledgeable about the market and neighborhoods, he listened to our goals and expectations and was able to help us find the perfect house! Thanks Ilan!
-Zyvonne
Ilan sold our house in record time. We got our asking price and were able to move out when we needed to in order to relocate for a new job. He was great about making himself
available no matter what we needed, including helping us get good contractors to make the repairs requested by our buyers. We are thrilled and relieved to have sold our house so quickly, even in this challenging economic climate.
-Eik

Thank you ever so much for being my "net" through this great leap. Your demeanor, your continued assistance, your fun, loving yet totally professional attitude and your emotional and technical wisdom all made the leap so much easier.
-Susan

Working with Ilan was a great experience. His level of professionalism and flexibility made me feel at ease throughout the home buying process. He was always available on short notice and I never felt rushed, even though I worked with him for several months. In the end we found a great deal with everything that I wanted in my first home. I would definitely recommend Ilan to anyone looking for a exceptional Realtor. -Jim

We worked with Ilan for more than year and he was patient and we were well informed. With Ilan finding your next home you will always feel like, you're in the loop. -J. & K. Manes

Ilan was fantastic to work with. He was available and informative the whole way through the process. Highly recommended. -Stephen

I highly recommend Ilan Goldberg. Ilan helped me find my house and gave me great advice through the home buying process. He did not pressure me and made me feel very comfortable. I thank you for your advice and professionalism. I recommend Ilan to anyone who is looking to purchase a property. -Orrie


When you're looking for a professional to help you negotiate the complexities of buying or selling a home, you've come to the right place. The experience, dedication and strong communication you'll receive here will help ensure the successful and profitable sale of your home:

1. The Local Advantage - Take advantage of the hundreds of resources Baltimore's top selling brokerage has to provide. Not only have I been endorsed by almost 100% of my clients, Yerman, Witman, Gaines and Conklin Realty has also been selected the Baltimore Ravens Preferred Partner.

2. Internet Advertising - Since the lion's share of home buyers starts their search on the internet, top placement on search engines is essential. You'll gain access to placement on Google, MSNBC, Craigslist, Ooodle, HptPads, Trulia, DotHomes, Zillow, BackPage, Vast, Enormo, Realtor.com to name a few.

3. Better Serving Buyers Than Most - Working with buyers is very important to me. You will find that I go above and far beyond the call of service. I have accesses to local market trends and data that many professionals don't have. Whether you want to view 5 houses or 50 I will be right next to you!

4. Personal Touch - Of course, technology alone can't fully service my clients. Face-to-face interaction provides the advantage to my clients. Whether providing sellers with a custom presentation on how to better analyze market trends or go over recently sold comparable sales on a price per square foot basis I will be right next to you.


... see more
Ilan Goldberg hasn't created any Boards yet.