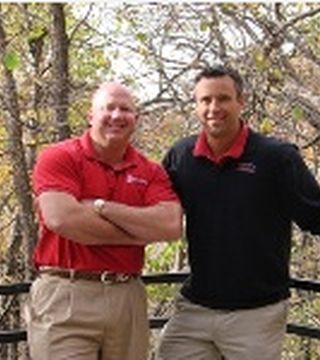 Jericho Home Improvements
Carpentry, General Contracting, Plumbing, Kansas City, MO
Having spent our lives in the remodeling industry, we had seen it all: the good, the bad, and the ugly. We were fed up with "business as usual" and joined together to develop a customer friendly process that produces a high quality result at an affordable price.
Our Personal Guarantee
Our Ultimate Service Guarantee is our promise to our customers that we will do everything in our power to ensure the very best remodeling experience. If your Jericho experience is less than the best, we want to hear about it, right away. Dave or John will meet with you in your home, listen to your concerns and/or suggestions, and discuss how they will resolve any issues you may have with your project.
BETTER BUSINESS BUREAU
Choosing a remodeling company is daunting but crucial in order to get the job done right. The Home Improvement category ranks number one when it comes to complaints to the Better Business Bureau. Jericho Home Improvements is very proud to have achieved and maintained an A+ rating by the Better Business Bureau. One of many stringent criteria to achieve this rating requires that there must be no unresolved customer complaints in the past two years. Making our customers into raving fans isn't just a sentence in our mission statement; it's how we run our business.
... see more
Jericho Home Improvements hasn't created any Boards yet.