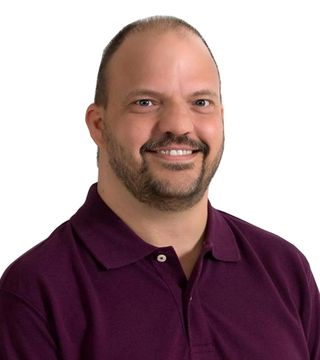 Jim Courtney relocated to Claremore from Bartlesville in July of 2002. After buying his home from Oklahomes Realty, Jim liked the transaction so much that he decided to leave 17 years in education to explore a career in Real Estate. Jim received his Real Estate license 11 years ago and came to work for Oklahomes. Jim sold two homes his first month as a real estate agent and the rest is history!
Jim has a wonderful wife of 25 years, who still works in education, and three lovely daughters. He remains active in the Verdigris school system volunteering in his daughters' classrooms. He serves on the Verdigris Literary Council and continues to be an active part of the community.
After selling $1.2 million dollars of real estate his first year and helping over 25 families achieve their dream of owning a home, Jim has gone on to sell another $10 million dollars of real estate distinguishing himself as a Top Realtor in the Claremore area.
Jim says, "Claremore is a wonderful place to live and rear my family. The community has so much to offer the changing families of today. Our move to Claremore will be our last."

*******************************************************************************************
I love being a REALTOR! I work with a wide variety of clients but don't focus on just first time buyers as many do. I have expertise in working with Senior clients at a difficult time of transition for many. There are so many life lessons I have learned just spending time and listening. I truly enjoy helping my clients achieve reassurance through the next stage of thier always interesting and exciting life.
I have also enjoyed quite a bit of success working with investors. I have developed expertise in locating and helping my investor clients through HUD homes, REOs, foreclosures, and fsbo. My marketing program starts well before completion on flipping properties. I almost always have a buyer base lined up and ready upon completion of the property.
Finally, I love working with First Time Buyers! Nothing brings a REALTOR more joy than helping young homebuyers find financing, search and find the perfect home and get out of the rental trap.
Whatever your situation or your real estate needs, I am there to help you reach your real estate dreams.

Check out my Real Estate Blog
***************************************************************************************************
Just a few comments from my clients over the years:


"Mike & I just wanted to say Thanks again for your outstanding service you provided to our family in selling out home. We truly feel that you put all you have into every situation that comes your way. --Mike & Kelly H. (12/2009)
"You made the sale of my house the easiest I have ever gone thru." --Shirley D. (2/2011)

"Jim-Thanks so much for all your hard work in gettin gour hose sold - not to mention the effort in finding us a new home. We really do appreciate you!" Mike & Nancy M. (2/2005)


"Thank you so much for helping us find a new home. We are moved in now and it is more wonderful than I ever thought it would be. You hand things all throughout with dignity and class. We really respect you for that." - Joe & Bobi D. (10/2006)
... see more
Jim Courtney hasn't created any Boards yet.