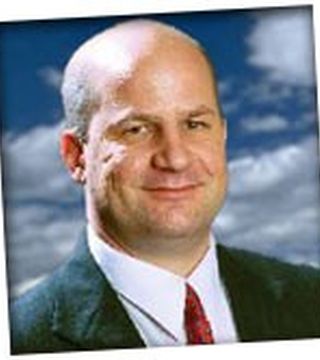 Who are you working with? I have been recognized and awarded the following:
2015 Top 100 Loan Officer in the Nation (#98 - Origination News)
2014 Minnesota State Loan Officer of the Year (Minnesota Mortgage Association)
2011 Top 40 Most Influential Mortgage Professionals in the Nation (NMPM)
2010 Top 150 Loan Officer in the Nation by Dollar Volume (Origination News)
Hi, as a Senior Loan
Officer, and Certified MN Mortgage Specialist with a Minnesota based direct lender. You can trust that we will provide you with honest and ethical solutions to your home financing needs, explain everything, and make sure you have a simple, stress free, and no surprises transaction.

As your Mortgage professional, I will show you your different options. You tell me what you really want, and then I will advise you on what I think is best based on your needs and financial goals. I''''m proud to provide solutions to each of my customers, no matter what their financing needs!"

Joe is also highly regarded in the mortgage industry, having been interviewed and quoted on TV, radio, and print press. Here are a couple of recent quotes from major publications

When you finance through the Metzler Team, there are no surprises at closing because we provide you with prequalification advice, ongoing assistance and follow-up support. Working together with banks, real estate agents, title companies, appraisers and home buyers, the Metzler Team has developed a solid reputation for dependability, honesty and consistently successful performance. You can trust that this expertise will result in a smooth and stress-free experience.

With dozens of competing lenders and mortgage programs to choose from in an industry that depends on quality and service, he can''''t afford to make mistakes and still continue to be strong and effective. His single most distinguishing feature is the consistent level of professionalism and thorough service given to his clients, builders, real estate agents, and investors.

Once you meet Joe, it''''s easy to see why he is a successful loan officer. His track record is exceptional by any standard. Personally, Joe is just as impressive: confident, organized, friendly and helpful. He exudes a professional and personal style that is hard to resist.

Having helped Realtors and Builders successfully close many transactions, knowledgeable and dedicated, Joe believes in doing the job right the first time. He has an answer for even the most complicated situation. He firmly believes in people, community, and home ownership. Joe and his team are committed to providing outstanding service... Service you can depend on! Whether you are buying your first home or your dream home, refinancing, or a debt consolidations loan, call Joe today for all of your mortgage financing needs.
... see more
Joseph Metzler hasn't created any Boards yet.