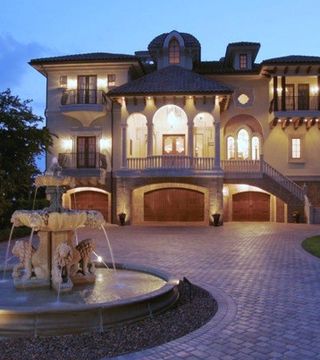 From John:
"The fallen inscribed temples and cities of ancient Greek and Roman civilizations in Asia Minor seeped into my consciousness at a very early age. There was an eternal aspect, otherworldly, and profound. My parents traveled throughout present day Turkey and Greece visiting numerous archaeological sites. Then family vacations in Europe revealed Renaissance cities and castles in France, Italy, Germany,
England."

Independent studies of period style architecture were undertaken after graduating from Texas A&M University with a Master in Architecture. The school and training there was completely Modern Movement International Style. Subsequent regular visits to Europe and the Middle East verified the volumes of ancient and classical architecture that had to be read and understood properly. As none were presented in the college curriculum.

Now, it is 2013. "In What Style Shall We Build?". This was asked in the late 1800s by European architects. And at the turn of the century every possible style was mined and showcased.

Modernism's heavy hand and academic/media support for Europe's displaced architects solidified the movement's hold on especially commercial architecture from the 20s to this day. And many excellent contemporary and modern residential designs have beenn cataloged since.

No one really needs more than four walls and a shed roof. Everything beyond that is fantasy, don't you agree?

I take your vision and translate it into a buildable structure that you can call your castle, home, statement. We have been doing this for approximately 30 years. What really makes you excited about architecture, design, interiors, details, landscaping? And of course we must consider budget, resale, etc. We have worked with 1600 SF homes to 45,000 SF.

Let me know what you really want in your Dream Home and contact us now at johnhenryarchitect@gmail.com. See a full profile at http://dreamhomedesignusa.com/aboutthearchitect.htm.

... see more