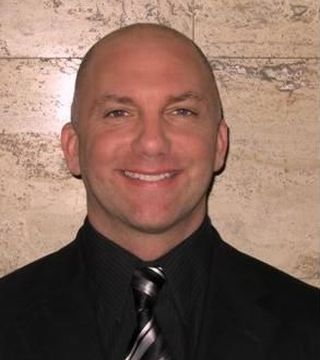 Buyer's Agent, Listing Agent, Relocation, Short-Sale, Rochester, NY
ABOUT
· Company/Owner:
Joe Annese, owner of Annese Realty Target Realty, began his career in real estate in 1997. Specializing in apartment rentals, investment properties and the leasing, selling and buying needs of customers, three of Annese''s many existing clients own and operate over 800 units in the Park Avenue neighborhood.
With extensive knowledge of the certain types of historical and contemporary apartments and homes offered in the Park Avenue and surrounding areas, he provides customers with impeccable insight pertaining to the potential benefits that each provides. Over the years, Annese has established robust, working relationships with several of the largest property owners in the historic Park Avenue and East Avenue neighborhoods, such as Joseph R. Hanna, Chairman of the Park Avenue Landlord Association.
Annese is a member of the Greater Rochester Association of Realtors and the Multiple Listing Service, providing you with all the options of buying or selling a home in Monroe County.
· Why choose us?
At Annese Realty Target Realty, we provide our clients with a free one-stop-shopping experience that is unparalleled. Our owner understands that the requirements of each individual are all different, whether you''re a renter, buyer, landlord or seller. At Annese Realty Target Realty, we are dedicated to making your transition as seamless as possible and we are devoted to meeting the needs of your unique situation.
Our goal is to save you time and money by offering you our premium services 7-days-a-week. For your added convenience, Owner Joe Annese is readily available for your buying, selling and leasing needs and can be reached on his personal mobile phone at (585) 261-7001.
PROPERTIES FOR SALE
The team at Annese Realty Target Realty is committed to you, the customer. We take the time to understand and address your questions and concerns to make your experience as relaxed as possible. We recognize that it''s critical to have a realtor that you can trust and feel comfortable with, and it''s this level of service, professionalism and integrity, along with 15 years in the Rochester real estate market, that Annese Realty Target Realty prides itself on year after year.
PROPERTIES FOR RENT
As an experienced and educated apartment and home searching service, we offer our clients with countless options to fulfill their needs. On behalf of our property owners that we represent, we offer rental properties in apartment complexes and buildings, converted mansions, houses and high rises in order to fulfill all of your desires when choosing your new home. Our listings change frequently so for current inventory, please call (585) 348-RENT or fill out the request form located in the contact information.
... see more
Joe Annese hasn't created any Boards yet.