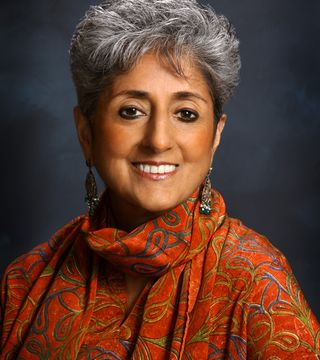 Top 1% J. Rockcliff Realtors, Contra Costa County, California, & Nationwide
32 Years in Real Estate
#1 in Blackhawk in Sold & Active Listings for 2013 - Present
Sold 1 Home every 10 Days in 2012 - 2014
J. Rockcliff Realtors' President's Club
Equator Certified Platinum - REO Short Sale
Member of NAR, CAR & CCAR
Bay Area Resident from December 1985.
B.A. in Economics
from Delhi University, New Delhi, India.

Joujou was born in New Delhi and was educated at Tara Hall, a Catholic boarding school in Simla, the summer capital of India. After completing her undergraduate degree in Economics from New Delhi University, she was then introduced to her future husband-to-be, Piri Chawla, in the traditional "match-making" custom and became engaged to him within 14 hours.

In 1980, she joined her husband in the United States and after living in New York and Texas for a few years, they moved to California in 1985 and settled in Blackhawk. She started selling real estate in Dallas, Texas in 1982, and started working for Blackhawk Properties/Blackhawk Realty in 1985 where her dedication and hard work set the tone for an ethos that would set her apart from all others. She practiced real estate with Blackhawk Properties/Blackhawk Realty from 1985 to 1991. In 1991, she obtained her brokerage license and became a co-owner of the company – then renamed The Blackhawk Real Estate Company. As a co-owner, her company began to earn a sales volume typical of a company 10 times their size. At the firm, Joujou also found great passion in her leadership role as CFO, with a tenure of over 10 years. In 2008, The Blackhawk Real Estate Company merged with J. Rockcliff Realtors to become one of the most powerful companies in the Bay Area's real estate market. Today, the two companies control an unmatched market share in the Bay Area.

Joujou has been honored with numerous awards year after year which include the following:

From J. Rockcliff:
• 2013 - Awarded "Top Agent Honors" as #3 in the company out of 700
• 2011-2012 - Awarded "Top Agent Honors" as #4 in the company out of 700
• 2011-2012 - the "Top Producers" which is awarded to the top 1% agents
• 2008-2011 - the "Top Producers" which is awarded to the top 3% agents
• 2008-2011 - the "President's Club" which is awarded to the top 5%

From Blackhawk Properties:
• 1986-2008 - "$10 million plus in sales"
• 1986-2008 - "Century Elite Club" which is given to the top 5% agents

Joujou's knowledge of the real estate market is extensive. Having worked in the field since 1982, she is now known as a leader in the industry; her transactions total more than a quarter of a billion dollars since inception. Joujou's practice covers Piedmont, Orinda, Lafayette, Moraga, Walnut Creek, Alamo, Danville, Blackhawk, San Ramon, Dublin, Pleasanton and Livermore areas.

Further, Joujou's customized marketing strategy is both unparalleled in her field and completely focused on client benefit. Every month Joujou covers numerous pages of Home Folio and Homes & Land magazines with her advertisements of properties that she has just listed, sold, or expects to be available soon. Additionally, she habitually posts both her listings and helpful advice on the internet so that the public can easily access the information they might need while her clients receive the most exposure possible.

Joujou prides herself on delivering results through her enthusiasm, professionalism and meticulous attention to each of her properties. Whether a two bedroom condo or a spectacular mansion, no property is treated differently because to Joujou everyone is just as important.

She loves traveling and feels very fortunate to have visited and enjoyed the people and customs of many countries. Most of all, the Chawla's love their 25 year old son, Vik, the joy of their lives.
... see more
JouJou Chawla hasn't created any Boards yet.