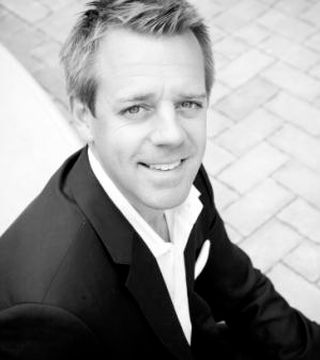 Why choose Justin Steill?
I will provide a personal concierge to help with your moving needs.
I will provide a staging company to work with you on making your house sale ready.
My experience sets me apart from other agents.
I love to negotiate to get you the best deal possible.
Justin likes to win. His multi-faceted career has brought him multiple investment properties,
awards such as builder of the year, and a City approval for a large development project. He has been working in real estate since graduating from Purdue University and moving to Indianapolis in 1999. Justin's wide range of experiences allow him to negotiate the best deal possible. These include building homes, investing in real estate, and many buy/sell client transactions. His real estate team helps him with listings from $100K to $2MM+ in Hamilton County and surrounding areas. Justin's goals are finding clients the right home, selling at the best price, and making each transaction hassle free. These qualities set him apart from the rest.

As the Chairman of the Board for Wisdom & Grace Ministries, a 501(c)3 nonprofit organization that donates time and money to break the cycle of poverty in Guatemala, Steill aspires to give back by donating a percentage of his sale proceeds on each house to W&G. He desires to help build and sponsor a school for 1000 children. He is also part of the Westfield Chamber, is a Grace Community Church Member, and is a member of several networking and mastermind groups.

Justin has been recognized as one of the top agents in Hamilton County. "He is different, Justin goes the extra mile. He has hired drivers to give his clients home tours and he recently had an open house with a Tesla car out front for viewing after they toured his listing," said one local Realtor. Check out his "Drone Tours" as well by clicking link.

Steill does more than sell real estate. He loves to travel. If you ever want to know where to take an adventure trip, family vacation, or a couples retreat, just ask him. Justin lives in Westfield, IN with his wife, Lindsey, and his two sons, Cohen and Leyton. They also have two rescued Lab/Border Collie dogs, Vivian and Lucy. Justin also enjoys attending sporting events, taking trips, and hosting parties.

My funniest experience so far was when I was showing a large home that did not have power in the basement. My client turned the corner in the dark basement, and in the mirror above the bar, written in dust, was "I am watching you". Because it was a mirror, her reflection in the dim light made it look like someone was watching her! She jumped at least 6 feet, ran out of the house, and now references the house as the "ghost house".

If you're looking for knowledgeable Realtor® to help get the job done – He is here for you. Give him a call today at 317.538.5705 or email him at justin@homeswithsteill.com.






justin@homeswithsteill.com
Cell: 317.538.5705


www.homeswithsteill.com

facebook.com/HomesWithSteill
... see more