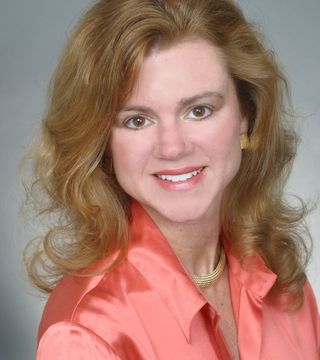 #1 Agent Companywide
Top 10 out of Long and Foster's 14,000 Agents
Kimberly Cestari has been hooked on real estate since she bought her first house right after college. Since that time she has fine-tuned her eye for detail in a career as an interior designer and bought and renovated two homes in the District. And now she's sharing this plethora of hands-on talents and experiences with home buyers and sellers as an award-winning,
multi-million dollar producing Realtor in Miller's Chevy Chase North office.

Couple this with her print and internet marketing background for Marriott International and Discovery Communications and Kimberly is a walking, talking house of knowledge in what it takes to prepare a home for sale or to find the right home to purchase. She knows how to make a good impression before, during and after a real estate transaction. Since moving to the metro area in 1998, Kimberly has learned a lot about what makes a house a home.

Ask Kimberly to help you make the kind of impression people won't forget, by calling her at 202-966-1400 x3340 (office), 202-253-8785 (cell) or emailing her at KimberlyC@LNF.com

Kimberly lives in Chevy Chase with her husband, two daughters and adopted dog, Chevy.TESTIMONIALS:

Working with Kimberly Cestari, you find yourself in an oasis of calm in the storm of the home-selling process. Kimberly is professional, unflappable, strategic, and unrivaled in her knowledge of the Chevy Chase market. She was always ready with whatever we needed -- usually before we knew we needed it. She offered sound guidance when we asked for input, and ensured we stayed in control of the decision-making. In the face of what can be a complicated, personal, and angst-ridden process, we found peace of mind with Kimberly's ability to guide us through to results that were better than we could have hoped for: multiple offers above asking-price within days of listing. Working with Kimberly to sell our home was the best decision we could have made. ~Janet and Allen Hodur/Leonardi ~

If you're going to spend as much time with your real estate broker as we did, you get to know them pretty well...Kimberly is creative and fun to work with as well as being incredibly honest and forthright. In addition to those qualities she is exceptionally responsive, she was available to us on weekends and evenings and was a great resource for us during both our moves. We have referred Kimberly extensively to our friends and family and will absolutely return to her should we decide to buy or sell again in the Washington DC area, I highly recommend her. ~Sarah and Archie Smart ~

We lived in our DC home for 10 years and decided to sell and relocate to another city for an employment opportunity. From the start of the selling process, Kimberly was very detailed in helping us stage the home, market it, and deal with the additional steps required by the relocation company. We appreciated her communicating with us almost daily and keeping us abreast of market changes. She helped us navigate through one of the biggest transitions a family can go through. ~Torod & Sabrina Neptune ~

Just wanted to take a moment to thank you for making the home-buying experience so painless. It couldn't have been easier or more pleasant, and that's all because of you. Thanks for everything.
~Tim and Quincey Grieve~

Josh and I wanted to thank you again for all of your hard work in helping us get into our first home. From writing the offer letter in a way that elevated our offer among the other 5 that were submitted, to helping us deal with the termite situation, the phantom air conditioning units, and then of course responding to the last minute changes on the seller side so that we still get to closing on time - we honestly couldn't have done it without you. We appreciated your attention to detail & responsiveness throughout the entire process. We will definitely recommend you to anyone we know in the area looking for a real estate agent, and look forward to working with you in the future when we outgrow our new house. Thank you again!
~ Katie and Josh Wilson ~



... see more
Kimberly Cestari hasn't created any Boards yet.