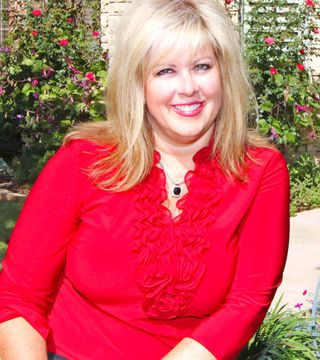 Creating Lifetime Dreams...

Since our inception in 1997, The Karen Blevins
Group has become the fastest growing real estate
group in Edmond. Working in almost every Edmond and Oklahoma City neighborhood, we are Oklahoma's most premiere Real Estate Group

The Karen Blevins Group prides itself on its consultancy,which sets us apart. Our staff are trained to be experts in Oklahoma real estate. Our process demystifies the marketplace, streamlines the search and harnesses the best value for every client. With thriving divisions in residential sales, new development marketing, corporate relocation and concierge services, we align ourselves with our clients to engage in a thoroughly collaborative process of finding or selling a home. The Karen Blevins Group spans the full spectrum of real estate services allowing us to be a one stop shop and a partner for life for any and all of your real estate related needs...

CSP, GRI, CRS
Voted 2014 Edmond Realtor of the Year
Voted Most Cooperative Realtor 2003 & 2012
Voted Associate of the Year 2003
Member of Edmond Board of Realtors
President of Edmond Board 2014
#1 Top Producer 2014, 2013, 2012, 2011, 2006 & 2004
#2 Top Producer 2010, 2009, 2008, 2007 & 2005
#3 Top Producer 2003

Other Specialties:
Contract Negotiation, Home Staging, Online Marketing, Email Marketing, Social Media Marketing, Marketing Research, First Time Home Buyers, New Home Sales, Single Family Homes, Open Houses, Team Management, Virtual Tours, Real Estate, Condominium Sales, Residential Listings, Closing Skills

Download My App by Clicking Here
... see more
Karen Blevins hasn't created any Boards yet.